Minor fire breaks out at servant quarters of minister Girish Bapat's bungalow in Malabar Hill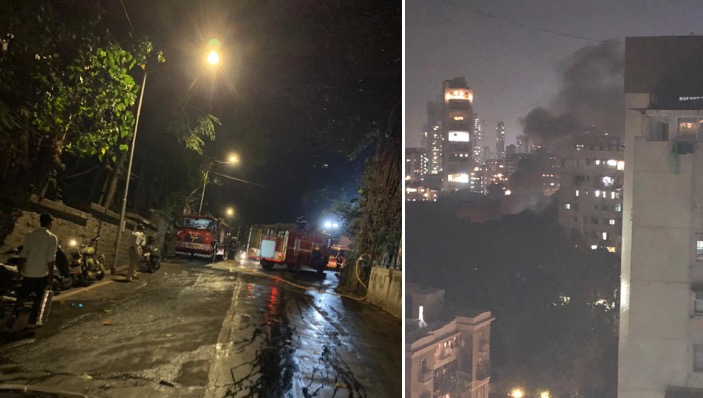 A minor fire broke out at the servant's quarters of Maharashtra cabinet minister Girish Bapat's residence in Malabar Hill on Monday night.
According to officials, the fire broke out around 8:50 pm in the servant quarters of 'Dnyaneshwari' bungalow, located in the vicinity of Maharashtra Chief Minister Devendra Fadnavis' official residence, 'Varsha'.
Officials from the fire department arrived at the spot at 9:05 pm and the Level-I blaze was doused after 30 minutes of fire fighting.
The fire was extinguished with the help of one small line of the fire engine and one first aid line of QRV after cutting off electric supply. It was confined to electric wiring, electric installation, household articles, and other items in ground floored servant quarter.
The incident did not result in any casualties. The quarters, however, were completely gutted in the blaze.
A cylinder blast is suspected to have caused the mishap, although an official statement from the fire department about the same is awaited.
After the mishap was reported, minister Girish Bapat reportedly visited the spot and stayed till the fire fighting operation concluded.