MSRTC sacks over 1,000 new recruits for taking part in strike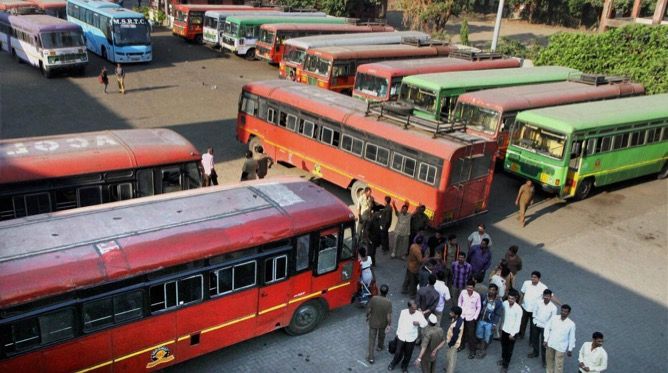 The Maharashtra State Road Transport Corporation (MSRTC) has sacked 1,148 newly joined contractual employees for taking part in a strike earlier this month. The employees included 138 drivers-cum-conductors from Mumbai division.
The action was a stern warning to employees that such acts of indiscipline will not be tolerated, an MSRTC official said.
"These contractual employees had nothing to do with the demands of those who had called for the strike," he said.
The incident was the biggest case of sacking of employees by the state transport undertaking in recent years.
The sacked employees had been appointed on the contract basis barely two months ago. They will be replaced by candidates on the waiting list, the official added.
Most of these employees were working as driver-cum conductors.
While some MSRTC unions have claimed that the action will not affect services, others have threatened to launch an agitation if the sacked employees are not reinstated.
Thousands of MSRTC employees had gone on a strike on June 8 and 9, demanding salary hike. The strike led to 70 percent buses staying off roads and the undertaking incurring a loss of Rs 33 crore.
MSRTC workers had also gone on strike for four days in October last year, following which it had cut the salaries of those who had participated in the strike.