Fire breaks out in garbage heap near Ghatkopar station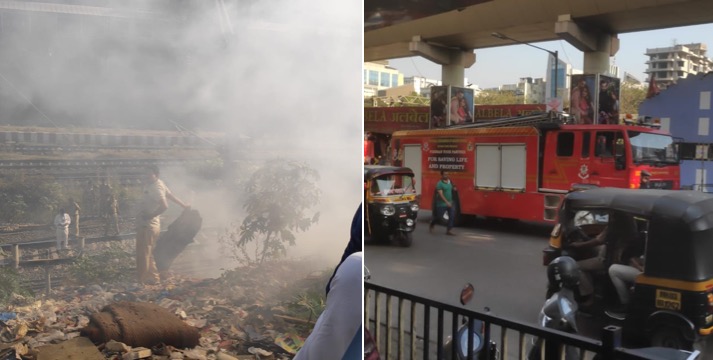 A minor fire broke out near the tracks at Ghatkopar station after an unidentified person set a small heap of garbage ablaze.
According to an eye-witness, the area in the vicinity of the tracks at Ghatkopar (West) station has become a dumpsite covered with garbage, including dry grass, weed, scrap material, plastic items among other things.
Around 3:15 pm, bystanders noticed a smoke cloud emanating from the stretch on Shraddhanand Road near Hindu Sabha Hospital.
Upon spotting the blaze, some locals started by pouring water on it while others rushed to the nearby Milan Safety, where a fire safety officer was present.
One fire extinguisher and one fire blanket from the shop were used to contain the fire by the time officials from the Mumbai Fire Department reached the spot.
A team of officials from the department arrived with two fire tenders around 3:50 pm and the blaze was brought under control by 4:15 pm.
"The fire was brought under control before it affected any shop or train services," Moez Gadiya, owner of Milan Footwear told Local Press Co.
The mishap did not result in any casualties. Suburban services on the Central line were also unaffected by the blaze.