Video: 16 godowns, hutments gutted in massive blaze at Bhiwandi's Gayatri Nagar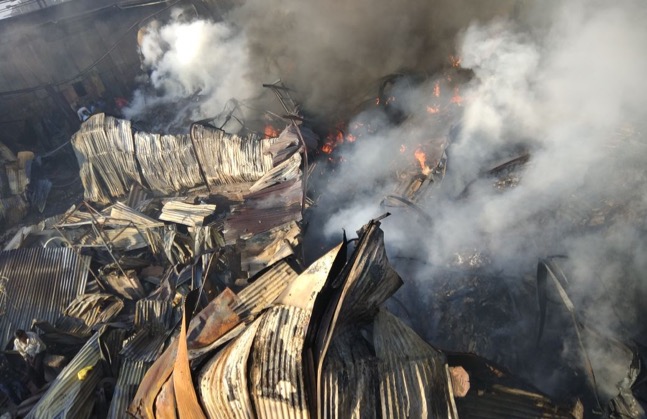 At least 16 scrap godowns were gutted in a fire at the industrial Bhiwandi township of Thane district during the wee hours of Wednesday.
The fire broke out around 3:15 am in a godown located at Gayatri Nagar locality. A few huts were also damaged in the mishap, although no injury or casualty was reported.
At least seven fire engines and water tankers from Bhiwandi, Kalyan, and Ulhasnagar townships were pressed into service. The fire was finally brought under control after a few hours and cooling operations continued through the morning.
The cause of the fire was yet to be ascertained, Thane Municipal Corporation's regional disaster management cell chief Santosh Kadam said.
The incident comes days after a similar mishap had taken place at Savita Sizing Company located inside Babla Compound on Kalyan Road in Bhiwandi's Gaibi Nagar area.
Video: