Water tank collapses at Powai's Hiranandani Complex, 7 injured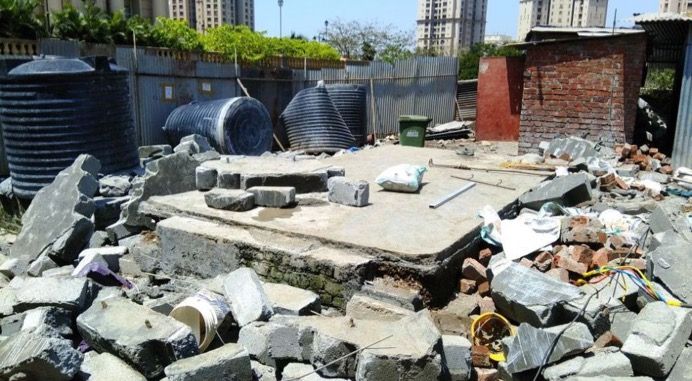 Seven construction workers were injured after a huge plastic water tank fell and burst open at the labour camp of Hiranandani Complex in Powai on Saturday morning.
According to officials from the BMC's disaster management unit, the incident took place at the construction site between 8 and 9 am today.
The Sintex water tank, which was filled to its 16,000-litre capacity, was placed on a brick-cement structure that likely collapsed under the weight and pressure of overflowing water.
"The pressure created by the overflowing water may have caused the structure to collapse and tank to fall," an official told Local Press Co.
Out of the seven labourers injured in the mishap, Motilal Sahani (31) and Khairal Aalam (35) sustained severe injuries and were subsequently rushed to Rajawadi hospital for treatment.
The remaining five, identified as Valeshwar Sahani (47), Inaul Haq (40), Jitendra Nishad (21), Rupchand Nishad (22), and Shabbir (27), were taken to the nearby Hiranandani hospital. All five are in a stable condition.
Police are inspecting the site and probing the incident, following which a case will be registered.
Further details are awaited.