10 things you need to know about Mumbai's biggest CCTV surveillance project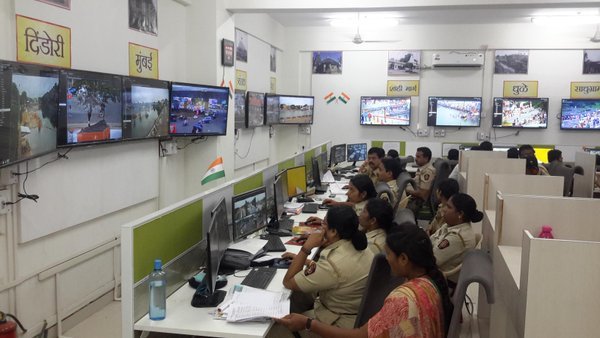 As the city police gears up for the launch of the pan-Mumbai CCTV network on October 2, here are 10 things that Mumbaikars need to know about the city's biggest security project.
1. The decision to cover the city under CCTV surveillance was taken in the wake of the November 2008 terrorist attacks. Per the recommendations of the Ram Pradhan committee, the city police decided to install the cameras across 1,000 locations in the city to enhance security and safeguard citizens.
2. While bids for the project were invited in 2012 and 2013, it could not be awarded to vendors due to technical reasons. Finally, in February 2015, the state government signed a deal with Larsen & Toubro for installation of 6,000 close circuit television (CCTV) cameras by September 2016. The project cost the Maharashtra government Rs 949 crore.
3. 4,800 out of the 6,000 cameras will be operational by October 2. The remaining 1,200 cameras are expected to become functional by November.
4. The cameras used for the project are Pan-Tilt-Zoom cameras (PTZ cameras), which are capable of taking high resolution images while allowing for remote directional change and zoom functionality. The footage is saved for 30 days, but can be extended and saved for up to 180 days.
5. Most cameras also support night vision and 360 degree coverage. To allow for better coverage along the coasts, where conventional monitoring is difficult, thermal-sensing cameras have been used.
6. To ensure that the cameras cover the most pivotal points, the responsibility of choosing the locations was assigned to police stations who know their respective jurisdictions better than anyone else.
7. Each camera will be linked to the main control room at police commissioner's compound in Crawford Market, where the feed is accessible across 60 LED screens. A parallel connection is also given to the emergency control room in Kalina, which is expected to get ready by end of this month.
8. The live feed will also be made available to traffic police's main control room, all police stations, DCP's offices and Regional Additional CP's offices. However, only the main control rooms at Crawford Market and Kalina will have the ability to operate the cameras.
9. To prevent miscreants from sabotaging the wiring, fibre optic cables have been laid deep inside the ground. The wires run all the way to the main control room.
10. The CCTV networks also supports face recognition software, which will be used to identify wanted criminals and missing persons. The pictures of at least one lakh criminals will be uploaded as soon as the system is functional.