All 12 Mumbai Metro stations to get solar panels by year end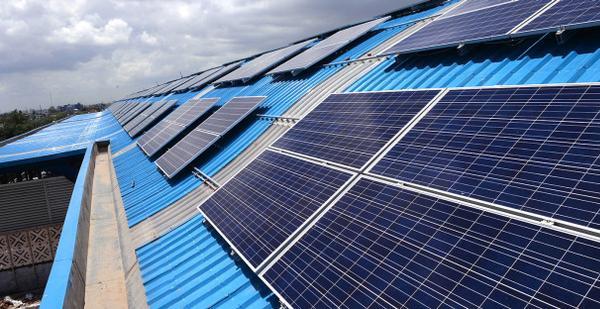 Local Press Co 5-point Snippet
1. On the occasion of 11.4 km Versova-Andheri-Ghatkopar metro completing two years on Wednesday, Mumbai Metro One Pvt Ltd (MMOPL) announced that it will set up solar panels at all 12 stations and at four locations in the car depot at D N Nagar.
2. In addition to installing solar panels, it's operator MMOPL also plans to install LED lights at all metro stations, depot and administrative buildings to conserve electricity.
3. "The initiative is a part of Mumbai Metro One's 'Go green go clean' campaign. The entire solar power generating system will have an installed capacity of 2.3 MW, out of which about 2 MW will be produced from the rooftop installations at stations and remaining from the panels set up at the depot," said Abhay Kumar Mishra, CEO OF MMOPL.
4. He further stated that the electricity generated from the solar panel will be utilized for non-traction use in activities like lighting, air-conditioning and maintenance. MMOPL aims to save at least 30 per cent of energy required for non-traction purposes by using clean energy.
5. "The work on setting up rooftop solar panels will begin soon and take about six months to complete," confirmed the company's spokesperson. Former chief minister Prithviraj Chavan had inaugurated the Mumbai Metro on June 8, 2014.