Rs 20 lakh reduced to ashes in Ulhasnagar ATM fire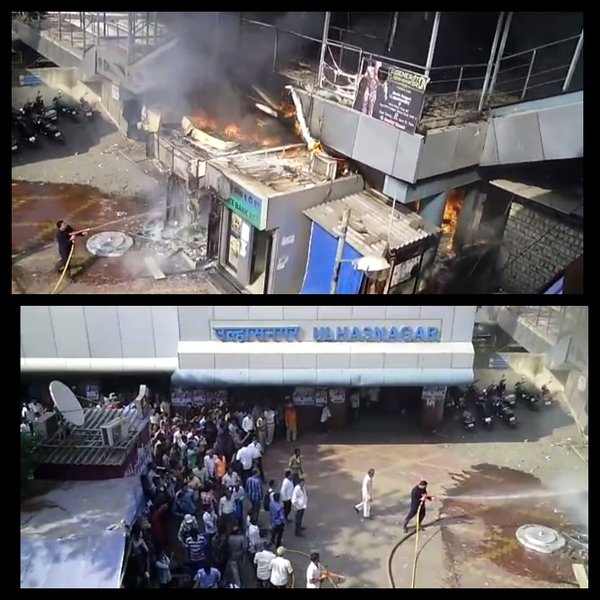 Local Press Co 5-point Snippet
1. Around 3 pm on Saturday, a massive fire engulfed the Canara Bank ATM near Ulhasnagar Station.
2. The ATM guard was the first to spot the fire and alert the fire officials. The fire brigade reached the spot within minutes and the fire was doused within an hour's time.
3. When fire officials reached the spot, they noticed that the Canara Bank ATM fire had spread to the adjacent SBI ATM and the station skywalk. Since the Canara Bank ATM had already been gutted, officials tried to first save the skywalk and SBI ATM.
4. Quick action on the part of the fire officials managed restrict the blaze from damaging the SBI ATM and station skywalk. After initial investigation, officials claimed that the fire was probably caused due a short circuit.
5. Although no casualties were reported, Canara Bank officials confirmed that the ATM machine had close to Rs 20 lakh – all of which was reduced to ashes in the fire.
Video of the fire: