29-year-old gets thrown out of Mumbai flight for smoking in loo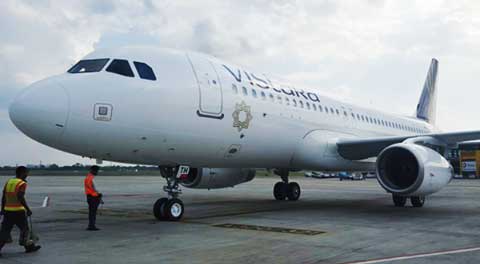 Local Press Co 5-point Snippet
1. On Tuesday, 29-year-old Vinay Kumar was offloaded a Vistara flight after the airlines learnt that he had lit up a cigarette in the aircraft loo.
2. A fellow passenger on the Mumbai-Delhi-Varanasi flight informed the crew about whiff of burnt tobacco in the washroom. The crew approached Kumar, who had used it previously, and asked him about the violation.
3. Kumar denied all charges and refused to budge. Left with no option, the crew members handed him over to the Central Industrial Security Force.
4. After the flight landed at Delhi, the officials recovered a lighter and a packet of cigarettes from the seat Kumar had occupied. He was then escorted out with his hand baggage.
5. The accused may have to pay fine amounting to Rs 1 lakh or will be sent to jail for three months for risking security inside the aircraft.