3 CISF jawans struck by lightening in Thane, one serious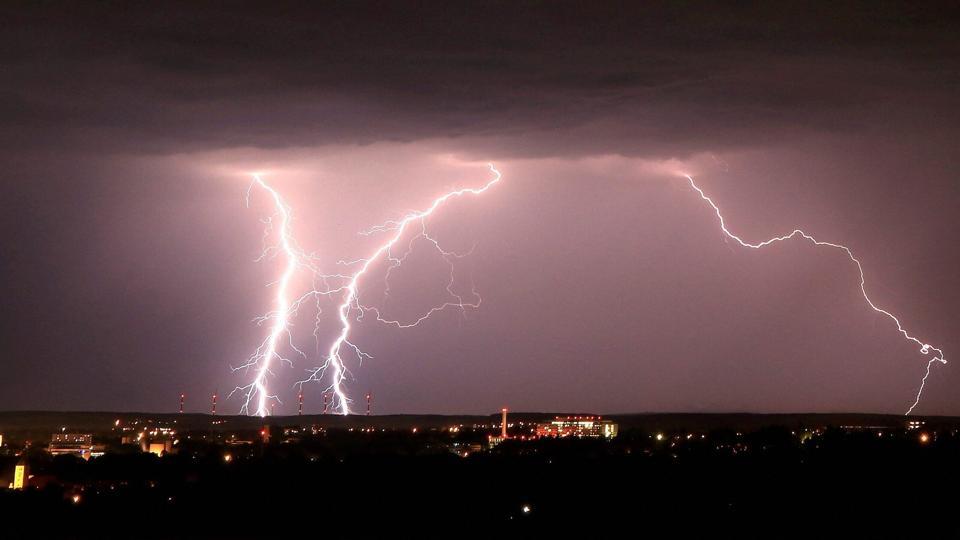 Three Central Industrial Security Force (CISF) jawans, posted at an Indian Air Force establishment in Thane, were injured after they were struck by lightning on Tuesday afternoon.
An official of Vartak Nagar Police Station told IANS that the incident took place around 2.45 pm at the IAF Firing Range at Lokmanya Nagar on the outskirts of the city during stormy weather in the area.
The injured troopers were identified as Kamal Jyotinath, 28, Mukesh Kumar, 28, and Mohammed Iqbal, 32 who were rushed to Bethany Hospital, the official added.
The condition of Iqbal, who bore the brunt of the lightning bolt, is described as critical and he is undergoing treatment in the ICU.
The trio was posted from the CISF headquarters at Kalina in Mumbai.
This report has been covered in a shortened or snippet format to ensure the most crucial information is published in the shortest possible time. The report may be expanded to a full length article if the story develops further or more information becomes available.