Two coronavirus cases reported in Dharavi in 24 hours, one succumbs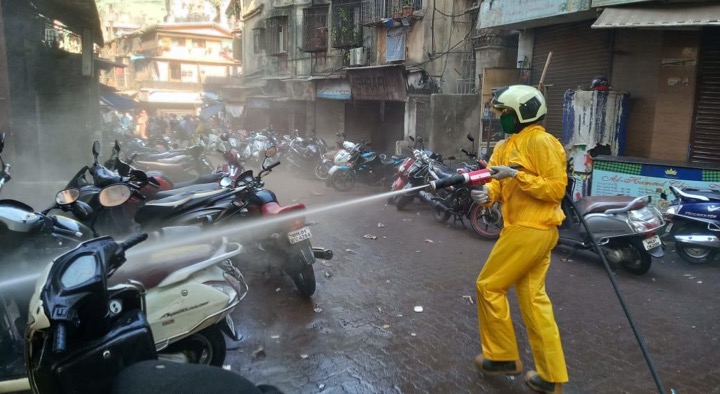 Two people tested positive for the novel coronavirus in Mumbai's densely populated Dharavi area on Wednesday, of which one succumbed to the deadly infection.
The first patient was a 56-year-old man who visited Sion Hospital on March 26 and was admitted on March 29. He was reported positive only on Wednesday, almost a week after he developed symptoms.
The victim had shown symptoms like fever, cough, respiratory issues and had a co-morbid condition of renal failure.
The man had no history of foreign travel and passed away in Sion hospital yesterday night before he could be moved to Kasturba Hospital, civic officials said.
He resided in an SRA building and ran a garment shop in Dharavi. After he tested positive, officials sealed 300 flats and 90 shops in the area. His family members, neighbours, and other high-risk contacts have been stamped and quarantined.
In the second case, a 52-year-old BMC sanitisation worker tested positive for COVID-19. According to BMC officials, the patient is a resident of the Worli area but was posted in Dharavi for cleaning.
He is currently admitted at Seven Hills hospital in Andheri.
While the patient is receiving treatment and said to be in a stable condition, his family members and 23 colleagues have been asked to quarantine for 14 days to prevent the spread.
The spread of coronavirus in Dharavi, the most congested pocket of the city and among the largest slums in the world is a major cause of concern, Maharashtra Health Minister Rajesh Tope said on Wednesday.
Meanwhile, as of Thursday morning, the total number of COVID-19 positive cases in the state has risen to 340 – the highest for any state in the country.