4 arrested for stealing ornaments worth 1.3 crore from jewellery firm employee in Lower Parel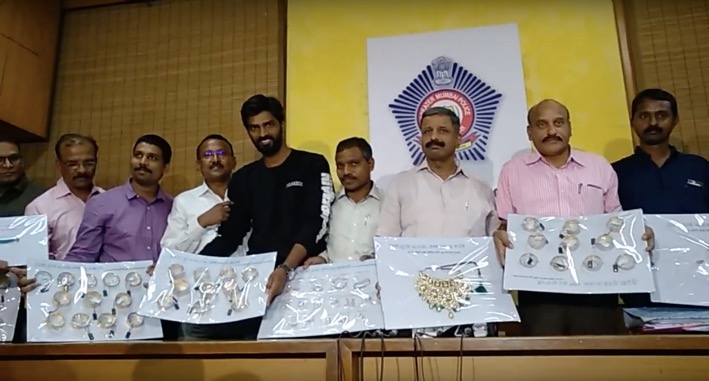 Police have arrested four persons for allegedly looting ornaments worth Rs 1.33 crore after throwing chilli powder at a jewellery firm employee in Mumbai's Lower Parel area.
The incident took place on October 20 at the gates of Mathuradas Mill compound on NM Joshi Road in central Lower Parel.
According to officials, the victim works at a firm which collects readymade gold and diamond ornaments from manufacturing units.
"Four persons, one of them armed with a knife, threw chilli powder into the eyes of the victim and snatched a bag containing ornaments worth over Rs 1.33 crore," he said.
A case was registered with NM Joshi Marg police station and Unit 3 of the Mumbai Police's Crime Branch also started probing the incident, he said.
While the robbers ensured CCTV cameras in the vicinity did not manage to capture their images, Crime Branch officials started inquiring about possible suspects and zeroed in on Suresh Doke (36), a Kalachowki resident, who also works in a firm which is in the same line of business as that of the victim.
Police said Doke knew about the complainant's gold ornament collection routine and planned the robbery with three aides– Mahender Prakash Chowdhary (22), Satish Sanap (26) and Vilas Pawar (25).
Doke was nabbed first and, based on information he provided, the other three were arrested. Ornaments worth Rs 1.15 crore had been recovered while the rest was disposed of by the accused.
The four were produced before a local court which remanded them in police custody till November 19.