Draft proposal for building world-class aquarium in Mumbai, orders CM Uddhav Thackeray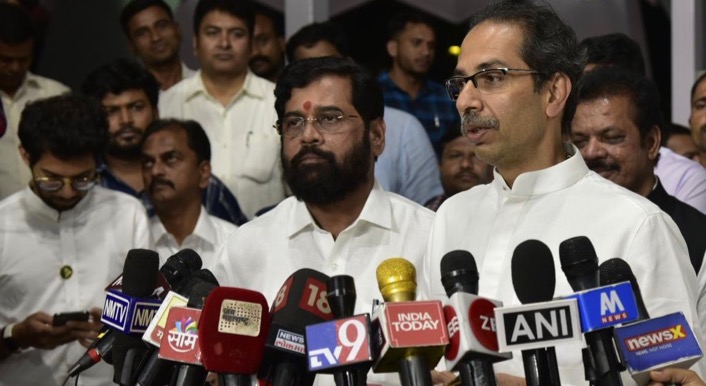 Two days after stopping work on the Metro-3 car shed at Aarey, Maharashtra Chief Minister Uddhav Thackeray has mooted the idea of constructing a world-class aquarium in Mumbai on the lines of Bangkok-based Ocean World.
Thackeray met with Maharashtra Tourism Development Corporation (MTDC) officials on Monday, following which he ordered the state tourism department to draft a proposal to develop a multilevel aquarium in Mumbai.
The CM reasoned that Mumbai is a global city and tourists will soon start visiting it via its international cruise terminal. As a part of it, we need to have an international multilevel aquarium in the first stage, he said.
Officials have also been directed to scout for possible locations in South Mumbai or suburbs.
The proposed aquarium will be on the lines of the Sea Life Bangkok Ocean World (formerly known as Siam Ocean World) in Thailand, one of the largest aquariums in Southeast Asia.
Located two storeys below Siam Paragon shopping mall, it has over 30,000 marine animals from across the world. The marine life is displayed under 50 lakh litres of water spread over an area of over one lakh sq.ft.
Incidentally, this isn't the first time the Shiv Sena has put its weight behind such a project. The party has been one of the driving forces behind the revamp of Byculla Zoo, including the decision to bring penguins.
During the meeting, the CM also took stock of all existing and proposed tourism projects in the state.
The development comes two days after the newly formed government under Uddhav Thackeray ordered to stop work Metro-3 car shed at Aarey and called for a review of the project.
The move, however, evoked a mixed response from citizens. While some lauded the new CM for keeping his pre-poll promise, others slammed him for stalling work on a crucial public transport project, especially after the trees had been cut.