4 people injured in stampede during Navy's recruitment drive in Malad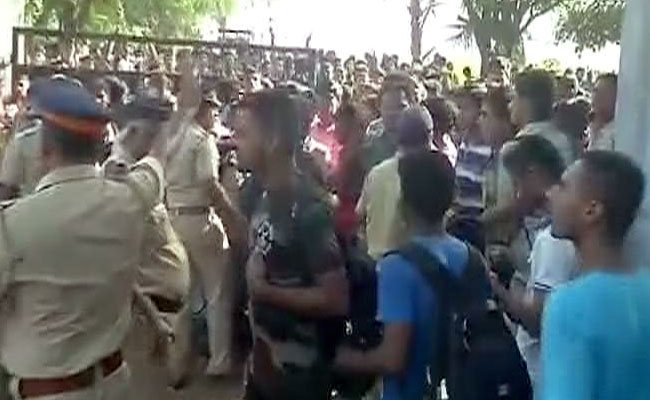 At least four persons were reported injured in a stampede at the naval base in Mumbai's Malad, where thousands of candidates had gathered for a recruitment drive on early Friday morning.
The recruitment, which was kept open to all, attracted over 7,000 prospective candidates instead of the 4,000 that the Navy officials had anticipated. The situation went out of control when all the candidates who had gathered tried to enter through the gate as soon as it was opened, leading to a stampede.
The Indian Navy spokesperson stated that there was a recruitment rally at INS Hamla Malad this morning for Senior Secondary Recruits (SSR). But due to the overwhelming response, it became difficult to control the crowd initially.
However, local police and Navy officials quickly took charge of the situation and brought the crowd under control.
The drive is currently underway without any issues. The injured applicants are being treated at the naval hospital inside INS Hamla.