400 city buses are cleaned by 70,000 litres of drinking water daily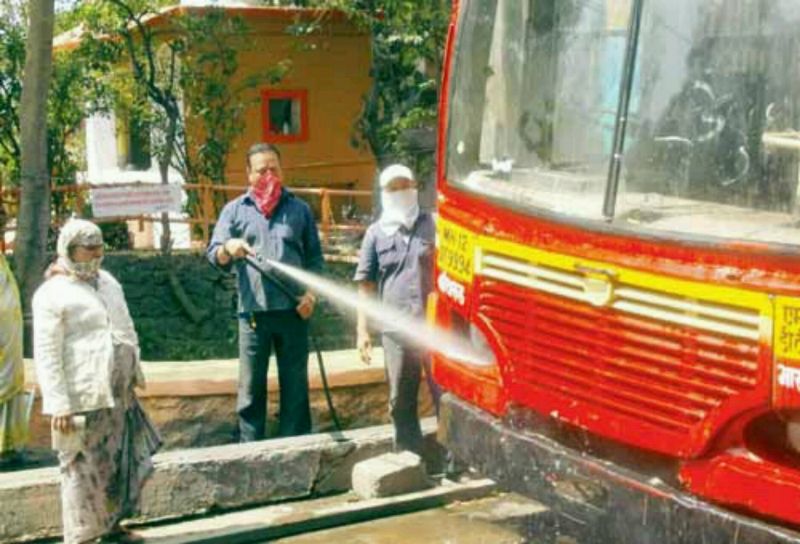 While the state is reeling under one of the worst droughts of the century, the Brihanmumbai Electric Supply and Transport (BEST) is allegedly wasting thousands of litres of drinking water on washing its buses.
Despite being asked to use borewell water, BEST depots make the use of over 70,000 litres of potable water for washing and cleaning the buses everyday. The entire water is provisioned from the BMC's potable water supply.
When a city daily contacted BEST to confirm the report, the officials responded with the age-old excuse of 'being short on funds' to dig the borewells. While they admitted to using potable water, they justified the use by claiming that they used as little as possible.
"Everyone knows our financial
 condition, and incurring additional expenditure on borewells is difficult, although I agree that it is necessary. Also, our mechanised cleaning machines helps us reduce the use of water," said a top official of the BEST Undertaking.
A person, on the condition of anonymity, sent a video to the daily, which shows buses being washed with drinking water at the Santacruz bus depot. According to stats, BEST maintains a fleet of around 4,000 buses across its 27 depots in the city. A total of 400 buses are washed thoroughly every day, resulting in a wastage of about 72,000 litres of potable water.