Accident on Mumbai-Pune expressway claims 4 lives, one injured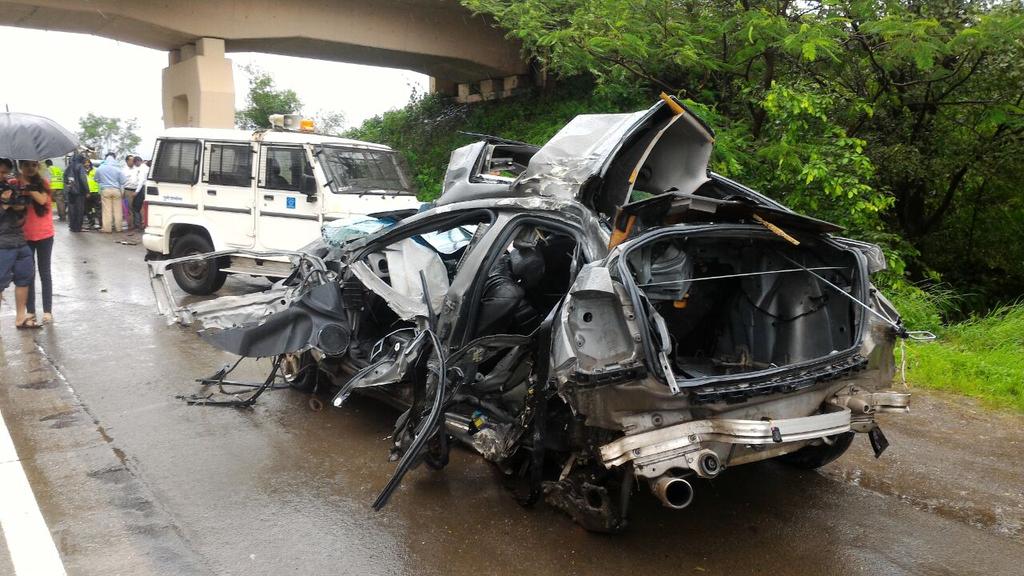 A week after six youngsters lost their lives on the Mumbai-Pune expressway, another tragic incident on the highway claimed multiple lives on Wednesday morning.
The accident happened around 9:30 am near Malvali Devali bridge on the Mumbai-Pune expressway. The Chevrolet Cruze was heading towards Pune when the incident occurred.
As of 11:30 am, four passengers are feared dead and one has been reported injured. The injured has been rushed to a nearby hospital. Highway traffic police are currently on the spot.
While the cause of accident is still unclear, preliminary reports suggest that the car hit a nearby pillar and flipped multiple times before coming to a halt. The car's roof, doors, tail lamps, rear and front windshields and rear bumper have fallen off or heavily damaged, indicating the severity of the accident.
The identities of the deceased are still unknown. Further details are awaited.
Update (12 pm): The passengers are believed to be residents of Shivaji Nagar, Pune.
Update (1:25 pm): The injured passenger has been admitted to Lokmanya Tilak Hospital, Nigdi in a critical condition. According to a highway police official, the wet roads may have caused the driver to lose control of the speeding vehicle, resulting in the accident.
Update (11:30 pm): According to a Lonavala rural police official, the group had hired the car and were returning to Pune from Lonavala after a night of partying. The driver, Imran Yunus Shaikh (25), is believed to have fallen asleep while driving, resulting in the mishap. He is still recuperating.
Update (4th August, 11 am): The deceased have been identified as Rajvirsingh Yogendrasingh Thakur (27), Ajinkya Karkhanis (24), Kunal Sanjay Nigudkar (24) and Omkar Pravin Mancharkar (23). Following the incident, Highway Safety Patrol (HSP), Pune has sent a letter to MSRDC urging them to install crash barriers or ropes on all pillars.
—
The Mumbai-Pune expressway has witnessed around 14,500 accidents since it's construction in 2002, making it one of the most accident-prone highways in the country. Just last week, six engineering students lost their lives after their speeding car flipped near Kamshet tunnel while they were enroute Pune.
Following the incident, Shiv Sena said the government will form a 100 member 'Delta Force' to keep a check on accidents due to overspeeding on the Mumbai-Pune expressway. In the past, the government has made multiple attempts to reduce the number of fatalities on the expressway, albeit with little success.