After backlash, mayor orders BMC to open Goregaon flyover on Friday without inauguration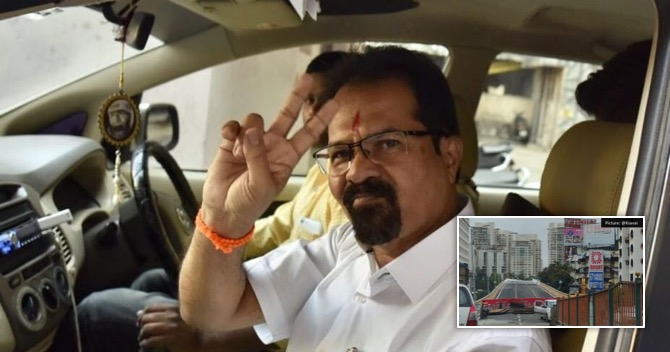 In a welcome news for thousands of motorists, Mumbai Mayor Vishwanath Mahadeshwar on Thursday directed the BMC to open Veer Savarkar flyover for motorists tomorrow – Friday, August 17.
The mayor told reporters that he spoke to Sena Yuva President Aaditya Thackeray about the flyover's opening earlier today.
During their conversation, Thackeray suggested opening the flyover at the earliest possible in wake of the 'serious' delays faced by motorists. An official inauguration of the flyover would be done at a later date.
The 12-metres wide and 500-metres long flyover – which goes over the S.V Road and ends near Goregaon-Mulund Link Road (GMLR) – provides east-west connectivity and links MTNL junction to Western Express Highway.
Once open, an estimated 30,000 vehicles are expected to use the flyover on a daily basis to travel to Link Road or S.V Road. It will also help in reducing the overall congestion on the WEH stretch near Goregaon.
Work on the flyover completed earlier this month and BMC finished weighted trial runs a few days back.
However, the flyover was not opened for the public despite the successful trial runs, allegedly because the civic body was awaiting directions from Shiv Sena over who would inaugurate it.
Later, when sections of the media carried the story about the flyover's opening getting delayed due to the impending inauguration, scores of netizens took to social media to criticise the move.
Mahindra Group chairman Anand Mahindra was among those who highlighted the issue and urged the Thackeray scion to take remedial steps.
BJP corporator Deepak Thakur had also written to BMC chief Ajoy Mehta earlier and asked him to open the flyover for the public as soon as it was ready.
Work on the project began in December 2015. The flyover was completed on a budget of 27 crore.
---
Update (August 17)
Per the mayor's orders, the flyover was opened for public use early morning on Friday.