After Congress' in-principle nod, government formation announcement likely on Friday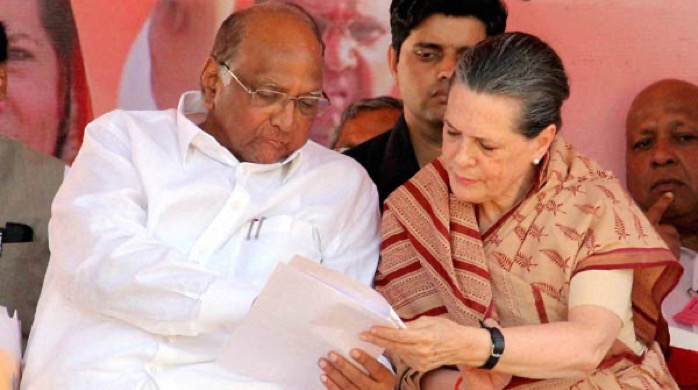 The NCP, Congress and Shiv Sena – who are in talks to form a coalition government in Maharashtra – are likely to make a formal announcement of government formation on Friday, November 22.
Earlier on Wednesday, senior leaders from Congress and NCP held a marathon meeting at Sonia Gandhi's residence to discuss the possibility of allying with Shiv Sena.
The five-hour meeting reportedly ended around midnight and a Common Minimum Programme was agreed upon with the Sena leaders over the phone.
After the meeting, Congress general secretary KC Venugopal told the media that the CWC was briefed on the discussion between NCP and Congress on Wednesday and a final decision is expected by tomorrow.
NCP and Congress leaders will meet again today, after which they will fly to Mumbai to hold a final round of talks with the Shiv Sena.
Meanwhile, sources say that the CWC has broadly agreed to go ahead with government formation with NCP-Shiv Sena and the three parties are likely to announce the formation of government in Maharashtra on November 22.
The deal to form the government has been finalised on a 50-50 formula, wherein the Chief Minister's post is likely to be shared between candidates of NCP and Shiv Sena for 2.5 years each.
However, there is still ambiguity on the CM candidate of both Sena and NCP. The Sena is pegged to nominate party president Uddhav or his son Aaditya, while NCP may go with party supremo Sharad Pawar or his daughter Supriya Sule.