At Rs 84.06, petrol price down to 3-month low in Mumbai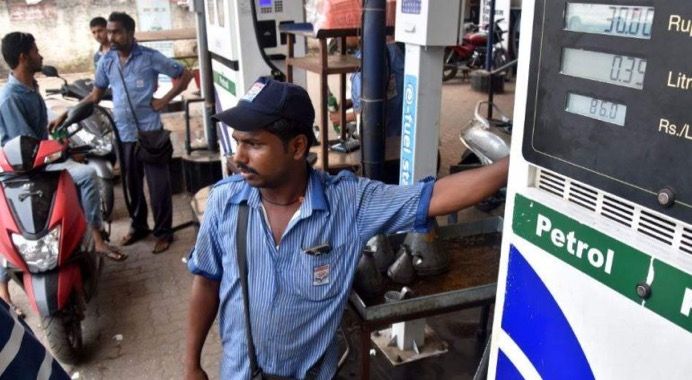 The downward trend in fuel prices continued on Monday (November 5), with the price of petrol slumping to a three-month low in Mumbai.
According to data from the Indian Oil Corporation, the price of petrol stood at Rs 84.06 per litre after a dip of 22 paise while diesel stood at Rs 76.67 after a decrease of 21 paise today.
Meanwhile, in the national capital, petrol and diesel were being sold at Rs 78.56 per litre and Rs 73.16 per litre respectively. Compared to Sunday, petrol and diesel prices saw a fall of 22 paise and 20 paise respectively in Delhi.
The retail selling price of petrol and diesel is dependent on the international prices of benchmark fuel and the rupee-US dollar exchange rate since a large majority of the country's requirement is met through imports.
The recent fall in the international crude oil cost and a recovery in the rupee against the US dollar have brought down petrol prices to a three-month low in Mumbai. Petrol price had fallen below Rs 84 on August 3, when it stood at Rs 83.94.
Fuel prices had been on the rise since mid-August. The lessen the impact of the rising costs, Finance Minister Arun Jaitley announced a reduction of Rs 2.50 per litre on both petrol and diesel on October 4.
A similar reduction in prices was subsequently announced by BJP-ruled states.