BEST to scrap all AC bus services from Monday, save Rs 200 crore in the process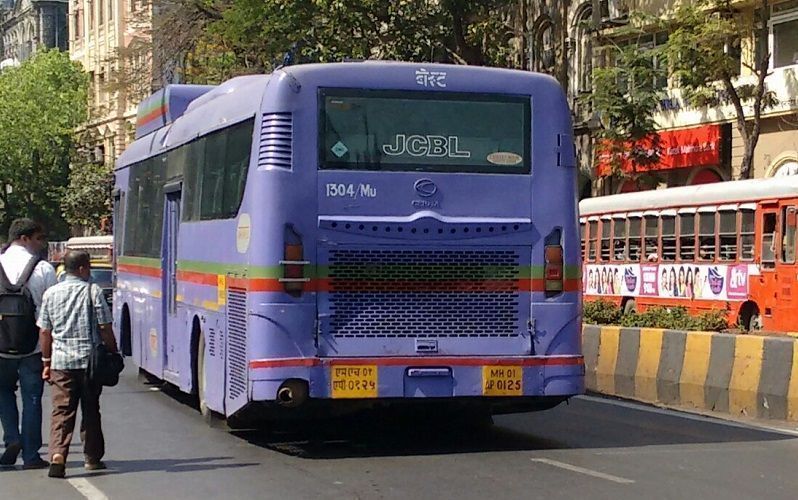 The Brihanmumbai Electric Supply and Transport (BEST) has decided to stop all AC buses, which ply on 25 routes in the city, from Monday (April 17) amid growing financial losses and lukewarm response.
The decision to suspend the services was taken during a meeting between BEST General Manager Jagdish Patil and Brihanmumbai Municipal Corporation (BMC) commissioner Ajoy Mehta on Thursday.
As of Monday, all 266 AC buses will stop plying on the roads of Mumbai, Navi Mumbai and Thane. According to Patil, the suspension will lead to savings of around Rs 200 crore for the undertaking.
One of the biggest reasons for scrapping the AC bus services is due to the losses incurred by the undertaking. The BEST incurred a monthly loss of almost Rs 7 crore – or Rs 82 crore over the year – in 2016 due to AC buses alone.
Although an estimated 20,000 commuters travel via AC buses everyday, a majority of them run at less than 50 percent capacity, which makes the service far from economically viable. AC buses are also more expensive to maintain.
In addition, a single AC bus carries an average of 100 passengers daily in comparison to the 900 ferried by a regular bus.
In the past, commuters have often preferred regular buses or other means of transport over AC buses due to relatively high ticket costs, less frequency, noisy commute and technical snags.
Even though the undertaking tried to address some of the issues last year, they were unable to attract more commuters.
To ensure AC bus pass holders (216 in total) are not inconvenienced by the disruption, the BEST will allow them to use the same pass for regular and limited buses or offer them a refund.
Meanwhile, even though most BEST panel members feel that the suspension will help the undertaking in the long run, they have raised concern over the fact that the decision was taken without discussing it during the committee meeting scheduled next week.