Brace for more traffic, less parking space as state lifts limit on number of taxi & autos in Mumbai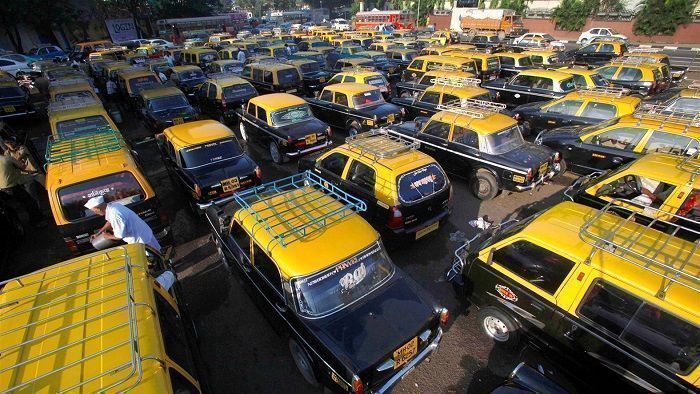 After a gap of nearly 20 years, the state government has lifted the limit on the number of taxis and autorickshaws that can ply in Mumbai.
The decision will pave way for more black and yellow taxis and autorickshaws in Mumbai, Thane and a few other cities in Maharashtra.
The Home Department reportedly lifted the restriction on the number of black and yellow public vehicles by amending the Motor Vehicle Act. The decision was communicated via a notification issued on June 17.
Till now, aspiring taxi or auto drivers had to apply with the RTO and win the lottery to get their permit. The lottery system was in place to tackle the issue of more applicants and limited permits.
However, for the first time since 1997, aspirants will be able to apply and secure their permit directly.
While the move has been welcomed by taxi and auto unions, who had demanded it in the past, citizens don't share the same sentiment. According to motorists, the additional vehicles will only worsen the city's traffic condition.
"What's the point of issuing more permits if the drivers refuse to cover short distances and keep arguing over change. The decision will lead to more cars on the road and worsen the traffic and parking situation," said Andheri resident Abhinav Sheth.
At present, over 30 lakh vehicles, including two-wheelers, are registered in the city. Of them, 1.5 lakh are taxis and autos.
"Since the arrival of apps like Ola and Uber, conventional cabs have repeatedly made claims about losing business to them. So how will increasing the number of taxis and autos solve that problem?" he added.
Over the last two years, app-based aggregators like Ola and Uber have made serious inroads and drastically changed the way citizens commute.
While cab and auto drivers have cried foul over the lack of regulation for such services and their alleged unfair trade practises, it has done little to slow their growth as an estimated 40,000 Ola and Uber cabs ply in the city currently.