Byculla zoo only facility in India capable of housing penguins: BMC tells Bombay HC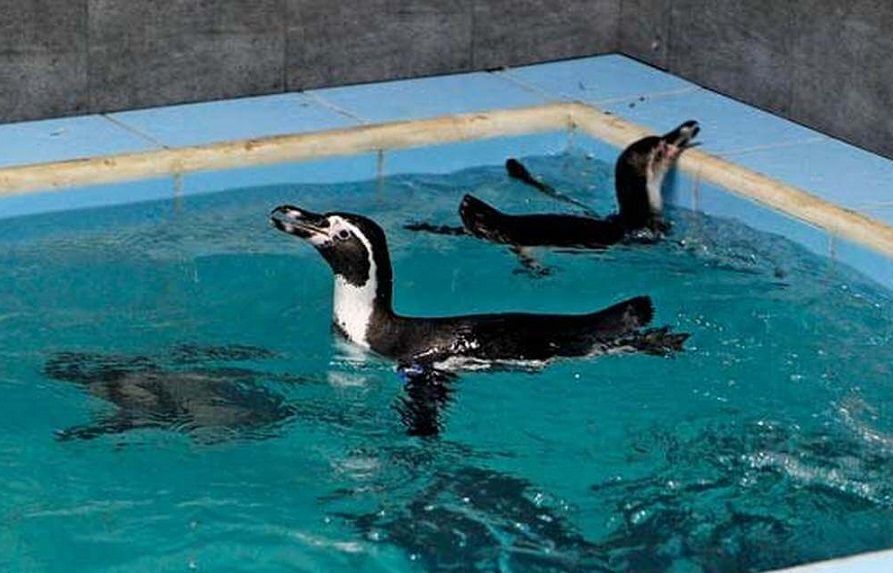 The Brihanmumbai Municipal Corporation (BMC), during a hearing on Monday, assured Bombay High Court that 'utmost care and precaution' was being taken to provide a healthy and conducive environment to the Humboldt penguins housed at Byculla zoo.
The penguins, brought to Mumbai from South Korea last year, are currently kept in a quarantined area in the BMC-run Veermata Jijabai Bhosale Udyan and Zoo at Byculla in South Mumbai.
Of the eight penguins which were brought to the zoo from South Korea in July 2016, one, named Dory, died in the zoo within three months.
Following which, advocate Advait Sethna filed a PIL seeking direction to the BMC to send the penguins, an endangered species, back as they were not getting good care at the zoo.
A division bench of Chief Justice Manjula Chellur and Justice G S Kulkarni was hearing the PIL on Monday, when Sethna sought interim direction to the BMC to not display the penguins to the public pending hearing of the petition.
The BMC, in response, filed an affidavit on Monday and said the area where the penguins would be kept for public display was still being constructed. Until then, they would remain in quarantine where only the veterinary doctor and keeper could visit.
"We have taken utmost care and precaution for providing a healthy and conducive environment for the management of the Humboldt penguins and therefore, there is no question of sending them back," said the affidavit filed by zoo director Sanjay Tripathi.
"In fact, the Veermata Jijabai Bhosale Udyan and Zoo is the only zoo in India which has the facilities to exhibit these penguins," it added.
"The Humboldt penguins are being looked after by experienced professional veterinary doctors. Temperature and humidity in the quarantine area is being continuously monitored by municipal engineers. The penguins are fed with special fish procured just for them," it said.
The affidavit further said the quarantine area and its vicinity is kept clean and pest control is done once a week.
The air temperature in the exhibit area, where the penguins would be kept for display later, will be maintained between 12 to 16 degrees Celsius and the pool water temperature would be 11 to 16 degrees Celsius, it added.
"The said exhibit area is under construction and in its final stage. Only after it is complete the seven penguins would be shifted there for public display," it said.
The civic body also clarified that the penguin which died within three months of it being brought to India was because of the presence of a type of bacteria in its body, and not due to any lapse on their part.
The affidavit also stated that the general public of India will be deprived of the opportunity of viewing these penguins if they are sent back.