Mumbai offices ordered to operate at 50% staff capacity, allow rest to work from home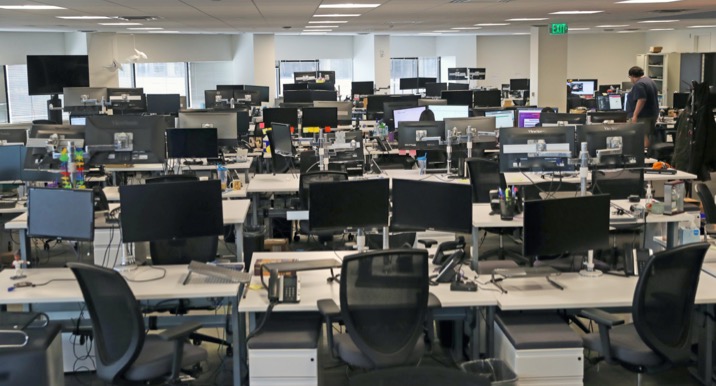 The Maharashtra Government on Monday made it mandatory for private offices in Mumbai to operate at below 50 percent attendance, while allowing the rest to work from home, in a bid to tackle the coronavirus outbreak.
The state government's action comes in the wake of six reported cases of COVID-19 in Mumbai and one casualty.
According to officials, Maharashtra Chief Minister Uddhav Thackeray approved a proposal that makes it mandatory for offices to shift to a rotational work schedule while ensuring that no more than 50 percent workforce is present in the premises at any time.
The CM said that preventing the spread of the pandemic is only possible if citizens join hands with the government and exercise self-discipline.
"For everything, we cannot make a law. For now, we have not stopped trains and buses, we have not shut down hotels. But I request people with folded hands to adhere to the advisories to avoid total lockdown in the future," he was quoted as saying.
Following a nod from the CM, BMC chief Praveen Pardeshi issued orders asking both government and private offices to operate at less than 50 percent staff capacity during office hours, while allowing the remaining to work from home.
Those found violating the orders can face criminal action under Section 188 of the Indian Penal Code for disobedience of an order promulgated by a public servant, a civic official said.
The order, however, does not apply to establishments involved in the supply of essential and emergency services like water supply, groceries, medicines, telecom, transport, hospitals, banks, internet providers, etc.
Hon MC triggered 4 key decisions to:

1⃣Restrict non-essential movement & congregations

2⃣Advise Pvt & Govt offices to work at 50% capacity

3⃣Activate expansion of quarantine & paid-for facilities

4⃣Mark HQ to create greater accountability#NaToCorona https://t.co/2rWAelEgGw pic.twitter.com/2zelLTAhus

— माझी Mumbai, आपली BMC (@mybmc) March 16, 2020
The decision is being taken to limit crowd movement and reduce the number of people using public transport, albeit without disrupting any essential services.
Other steps to curb spread of coronavirus:
# Maharashtra government invoked the Epidemic Diseases Act of 1897, declaring coronavirus as an epidemic in the state, to tackle the virus outbreak.
# It has ordered the closure of all schools, colleges, malls, swimming pools, gyms, public places, cancellation of all public events, religious processions, etc till March 31
# The Assistant Municipal Commissioners of administrative wards and the police have been tasked with ensuring there's no crowding at places like beaches or sea-facing promenades.
# The government has passed orders restricting its Cabinet and State ministers entering offices with a large entourage.
# Several prominent religious shrines like Sai Baba Temple in Shirdi and Siddhivinayak Temple in Mumbai's Prabhadevi have been closed for devotees to prevent large congregation of people.
# Officials have been ordered to stamp the left hand of people undergoing home quarantine for suspected exposure to the novel coronavirus.
# Police have been asked to restrict vehicular movement in areas around isolation and quarantine centres of Kasturba Hospital, KEM Hospital, and Seven Hills Hospital.