Mumbai's central line comes to a halt, passengers stranded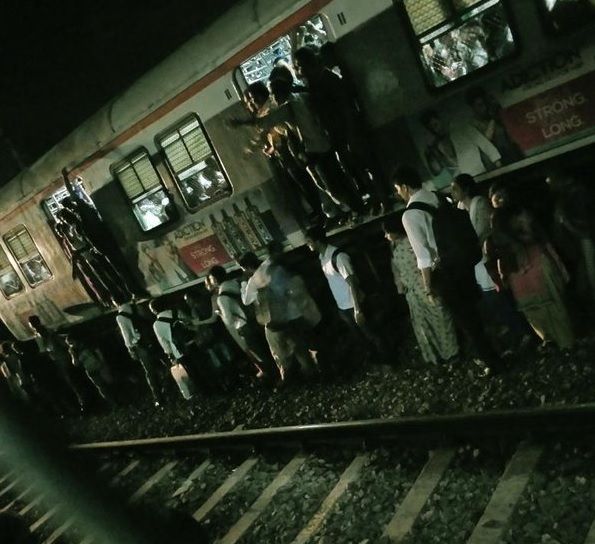 Mumbai's Central Railway services came to a grinding halt around 9:40 pm on Wednesday after commuters reported sparks flying from the train's overhead pantograph near Sion station.
Since the rake's electrical system, including lights and fans, also stopped functioning, it is believed that the sparks resulted in a short circuit.
Minutes later, an overhead wire also reportedly short circuited near Vikhroli and Mumbra stations.
As of 10:45 pm, train services on both directions towards CST and Mumbra have come to a halt.
The problem even affected the Harbour line trains plying towards Andheri, as the short circuit reportedly affected a signal at Sandhurst road. Currently, even Harbour line trains are running late by 30 minutes.
Some passengers have been stranded at stations for almost an hour. Those who were stuck in trains have taken to the tracks and are walking towards the station.
As of 10:55 pm, there is no official update from Central Railway on the resolution or estimated time frame for fixing the overhead wires.