Commissioner issues circular for cop safety, asks men to carry gun and record nakabandis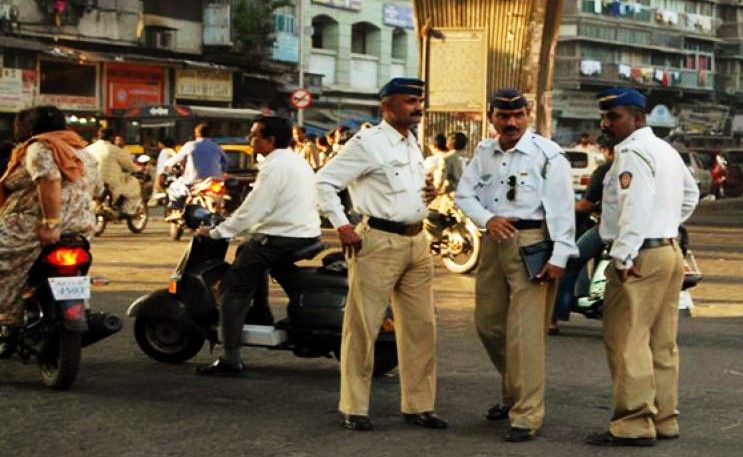 In the wake of the recent attacks on policemen in the city, Mumbai Police Commissioner Datta Padsalgikar issued a new circular on Friday which mandates the presence of an armed policeman for routine nakabandis. Along with the presence of armed personnel, it also mandates that the entire nakabandi be video recorded and city police man the posts along with traffic police.
Following the issuance of the circular, traffic police has asked every official to follow the guidelines. Senior personnel have also been asked to hold training sessions to ensure that everyone is aware of the mandate and that they are properly implemented.
The circular is divided into three parts, 'Inspection checks and check points for vehicular checking, place and time of the checkpoints', 'Teams in the checking squad' and 'Barricading'. It further states that traffic and city police need to coordinate with each other on time and place to ensure both are present during nakabandis.
In addition, the circular mandates that minimum of eight police personnel, including a traffic policeman and a woman officer, be present at every checkpoint. "Every inspection team should be headed by an officer of assistant police inspector or police sub inspector level," the circular read.
"The officer heading the team will ensure that of the five policemen present, one of them should be holding an issued weapon," it added.
The guidelines also state that cops must record everything that takes place during the nakabandi. Officials have also been allowed to use their phones to record the proceedings.
A senior traffic policemen attached to a suburban unit, however, feels that while the intention behind the circular is to safeguard their own, the higher ups have missed some of the ground reality. "I don't understand the need for an armed personnel. Surely no one intends to use it, so why intimidate citizens. If there's chaos, not having a gun might do more good than letting one slip into wrong hands," he says.
"The video recording might also turn out to be an issue since none of us have phones that can record for 3 hours, at least not every day. Hopefully once the CCTV system kicks in next month, we might not have to resort to recording on our phones," he added.
The circular comes in the wake of the increase in number of cases where motorists have assaults on-duty traffic cops. At least a dozen such cases have been registered across the state in the last 30 days alone. One traffic constable, who was assaulted by two brothers in Khar, even succumbed to his injuries earlier this month.