Cops catch duty-free liquor worth almost Rs 3 lakh at Kurla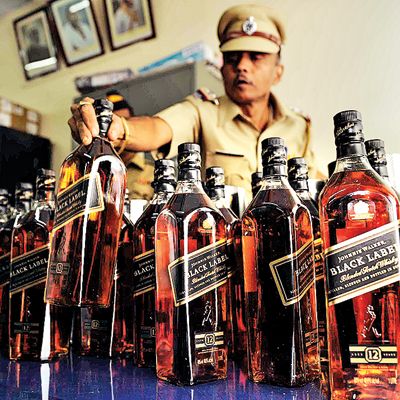 Local Press Co 5-point Snippet
1. Railway police, last week, found unclaimed parcels containing close to 50 bottles of premium liquor worth almost Rs 3 lakh at Kurla's Lokmanya Tilak Terminus (LTT).
2. The unclaimed package contained duty-free alcohol and was likely being smuggled to Mumbai via a Kolkata train. The tags showed that the alcohol was purchased from duty-free shops at Sri Lanka and Bangkok airports.
3. After the parcel's discovery, the state excise department has called for a probe into the matter and officials believe that the parcel can possibly lead them to a bigger racket. A team will also travel to Kolkata for further investigation.
4. In recent times, bootleggers may have turned to railways for smuggling alcohol to Maharashtra due to the strict vigilance on state borders. Traditionally however, due to the high excise duty, Maharashtra has always been a lucrative market for bootleggers who smuggle alcohol from states like Goa and Daman, where the duties are lower.
5. Although the Railway rules state that at least 20% of incoming parcels should be checked the commercial department, the 500+ tonnes of parcels arriving in the city each day make it a herculean and often ignored task, creating a window of opportunity for the smugglers.