Cyrus Mistry ousted as TCS chairman, Ishaat Hussain takes over as interim boss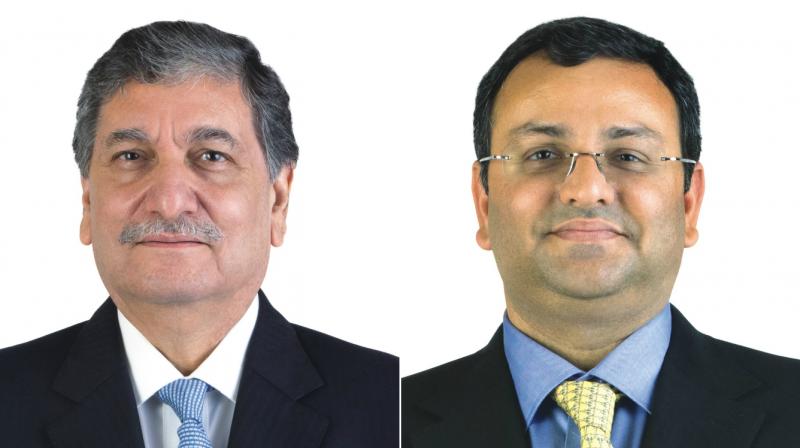 After being ousted as the Tata Sons chairman, Cyrus Mistry was replaced by board member Ishaat Hussain as the Chairman of the group's highly successful IT firm Tata Consultancy Services (TCS).
"The company (TCS) has received a letter dated November 9, 2016 from Tata Sons Ltd nominating Ishaat Hussain as the Chairman of the Board of Directors of the company in place of Cyrus P Mistry with immediate effect. In view of this, Mistry has ceased to be the Chairman of the Board of Directors of the Company and Hussain is the new Chairman of the company," TCS said in a regulatory filing.
TCS said Hussain shall hold office as the Chairman of the company until a new Chairman is appointed in his place.
"Tata Sons has issued a special notice under Section 169 read with Section 115 of the Companies Act, 2013 and a requisition for convening an extraordinary general meeting of shareholders of the company under Section 100(2) of the Companies Act, 2013 to consider a resolution for the removal of Cyrus P Mistry as Director of the Company," it added.
On November 5, Tata Sons put in place a new management team for the $100 billion salt-to-software group, days after its board ousted Chairman Cyrus Mistry and disbanded his advisory council, resulting in a public spat between him and Ratan Tata.
Ratan Tata, patriarch of the Tata group who was temporarily reinstated at the helm as interim chairman earlier, put together a team of five executives, including two former Mistry advisers, Tata Sons said in a statement on Friday.
Mistry was unceremoniously removed as Tata Sons chairman in October by the Board of Directors.
According to reports, Mistry's sacking was due to his handling of the Tata conglomerate's loss-making operations abroad, some of which he wished to sell off.
The former chairman was also accused of abandoning the 'Tata Group' philosophy in his quest to close loss making concerns. Among them, was his intention to shut down one of the company's most ambitious projects, Tata Nano.
On his part, Mistry had alleged that Ratan Tata regularly interfered in the working of Tata Sons even after naming him chairman. He also claimed financial irregularities in AirAsia India.
A day after being sacked as chairman, Mistry in a letter to Tata Sons Board on October 25 raised 'ethical concerns' in AirAsia India, alleging that forensic investigation revealed fraudulent transactions of Rs 22 crore involving non-existent entities in India and Singapore.
The Tatas, however, rubbished the claims.
Mistry and Tata were also reported to have met Prime Minister Narendra Modi separately, as the government is keeping a close watch on the ongoing row.
Meanwhile, the Enforcement Directorate (ED) is looking into Tata Sons' ousted chairman's allegations related to the mismanagement of the group's aviation venture.