Daily users of platforms like Ola, Uber set to jump from 35 lakh to 1 crore in 2-3 years: Nitin Gadkari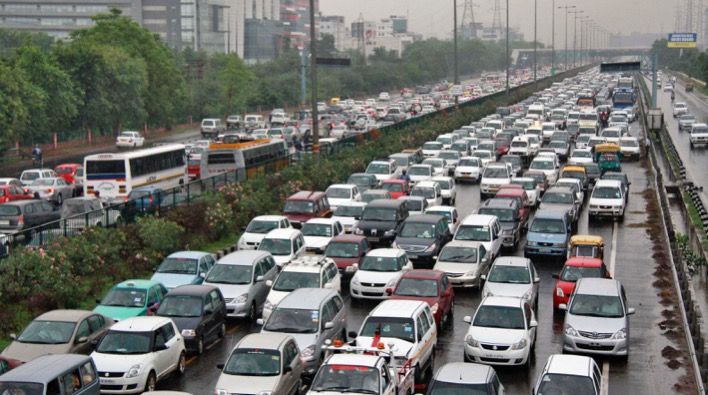 With 1 crore daily commuters expected to opt for ride-hailing platforms like Ola & Uber in next two-three years compared to the current 35 lakh, the government remains focused on boosting public transport, Union minister Nitin Gadkari said on Thursday.
The government, the minister said, wants to discourage people from buying private cars in a bid to control rising pollution levels.
"Public transport system should be popular…Almost 35 lakh people take aggregators on a daily basis and the numbers could swell to 1 crore in next two to three years," Gadkari said at the launch of 'Ease of Moving Index India Report' by Ola Mobility Institute.
He said aggregators should come out with bike services for single travellers also that could provide employment to people and besides could look into investing in aeroboats in view of the upcoming Kumbh Mela at Allahabad.
Replying to a query regarding flexi fares by aggregators, the Union Road Transport Minister said that aggregators would be forced to be competitive and reduce prices when there would be more companies in the field.
He said given the high pollution and spurt in vehicles, the government wanted to discourage people from using private cars and suggested launch of double decker buses for long distance travels. Besides, he urged people to prefer cycling.
Gadkari said the government's focus was also on promoting alternative fuels like ethanol and methanol besides giving a push to electric vehicles.
Four pilot projects are on the anvil in Mumbai, Navi Mumbai, Pune, and Guwahati for methanol buses.
Giving the details of the pilot projects of these buses, the minister said, "Four pilot projects involving 10 buses each have been planned at Mumbai, Pune, Navi Mumbai, and Guwahati. These will run on methanol with the help of Assam Petrochemicals, RCF, Gujarat Fertiliser and Deepak Fertiliser."
Once such buses are popular, pollution could be curbed, he said.
The minister also released the Ease of Moving Index 2018 report which suggested that around 80 percent of citizens believe that the transport ecosystem has improved over the last five years.
It said that 60 percent of respondents reported using public modes of commute and a majority of Indians are willing to adopt electric mobility and are in agreement that electrification will reshape the transportation segment.
The report surveyed over 43,000 respondents from 20 cities across the country.
Cab aggregator Ola in a statement said 75 percent of respondents believed that electric vehicles could replace conventional vehicles by 2030.
"Additionally, results indicate that urban mobility is going digital with 55 percent of commuters who use public transport owning smart cards, and over 40 percent transact digitally while using public transport including Intermediary Public Transport (IPT)," the statement said.