Deaths on Mumbai locals down by 1% in 2018, yet more than 8 people died on tracks every day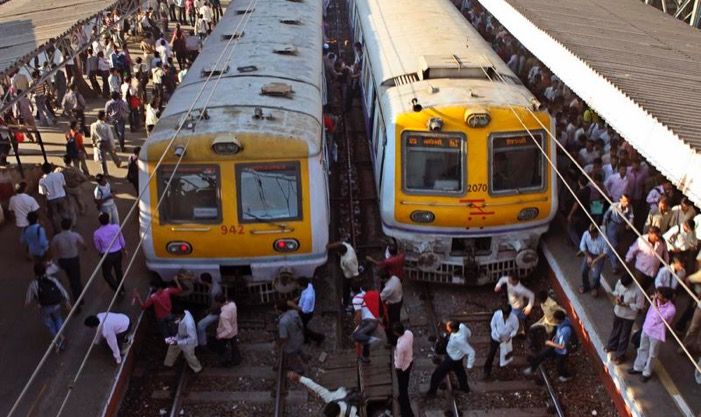 Despite a one-percent fall in the number of deaths due to train-related mishaps, more than eight people died on tracks on average every day in the year 2018.
According to a report prepared by the Commissioner of Police, Railways (Mumbai), 2,981 people died on railway tracks in the year 2018, down from 3,014 in 2017. The most common reason for fatalities – crossing railway tracks.
The near one percent decline, however, shows that despite a slew of measures implemented by the transporter, the number of daily fatalities still stands at over eight. In comparison, the number of deaths in previous years was 3202 in 2016 and 3304 in 2015.
The figures also include those who committed suicide by jumping in front of trains. 35 such cases were recorded in 2018.
Further, overcrowding in suburban locals seems to have taken its toll, with more people falling from local trains in 2018 compared to previous years.
711 people died after falling from local trains between January to December 2018, almost 16 percent more than in 2017; when 654 deaths were recorded. Of the 711 deaths, 482 took place on Central Railway, while 229 were reported on Western Railway.
Railways, meanwhile, is working on several measures like constructing FOBs, adding fencing, surveying accident-prone areas, counselling passengers on trespassing and others to tackle the problem of overcrowding
While a long term solution entails upgrading existing infrastructure, immediate steps include augmenting the carrying capacity by running 15-coach locals – a move that activists say isn't moving as fast as it needs to be.