Mayor moves to bungalow inside Byculla zoo, his former home to pave way for Bal Thackeray memorial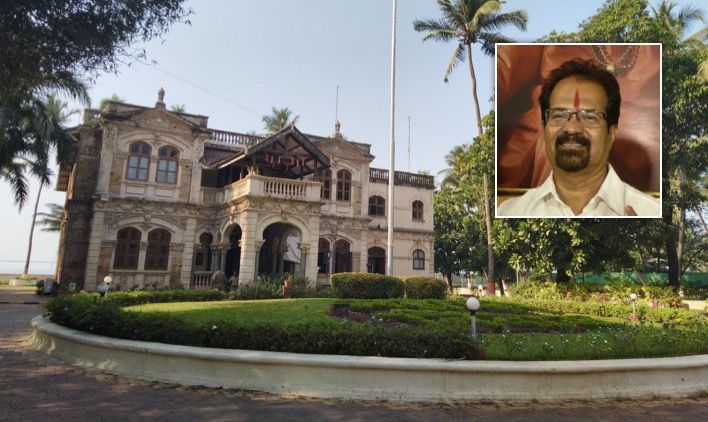 Mumbai Mayor Vishwanath Mahadeshwar on Monday shifted from his official residence in Shivaji Park to a civic bungalow inside Veermata Jijabai Bhosle Udyan and Zoo complex, more commonly known as Byculla zoo.
The traditional puja ceremonies were performed by the Mayor and his family members before formally shifting into the new premises yesterday afternoon.
"This will be a temporary official accommodation for the Mayor. The BMC is already constructing another official bungalow at Shivaji Park, close to the existing bungalow. It is expected to be ready within three years," said BMC spokesperson Vijay Khabale.
The over one-and-a-half century-old zoo houses several hundred varieties of birds, animals, and reptiles. The civic body has erected special sound barriers around the bungalow to ensure that the Mayor is not disturbed by their sounds.
In addition, extra parking facilities have been made for the scores of visitors who meet him daily. Several security measures have also been implemented to ensure the zoo's visitors don't loiter around the 2,300 sq.m bungalow premises.
Reason for shifting
Mahadeshwar agreed to shift to the civic bungalow after the state government and BMC decided to hand over the mayor's official residence to the "Balasaheb Thackeray Memorial Public Trust" in November 2017.
His exit from the 2,400 sq.m Arabian Sea-facing Mayor's Bungalow at Shivaji Park will pave way for the launch of the grand memorial to the late Shiv Sena founder-patriarch Bal Thackeray.
Shiv Sena President Uddhav Thackeray, his son and Yuva Sena chief Aditya Thackeray and others will perform a special pooja at the former Mayor residence on Wednesday, which marks Balasaheb's 93rd birth anniversary.
Since the firebrand leader's demise in 2012, there has been a demand for a grand memorial in his honour at Shivaji Park. The area is also home to Sena Bhavan, the central office of the Shiv Sena in Mumbai.