Delhi-bound flight made to land in Mumbai, leaves passengers furious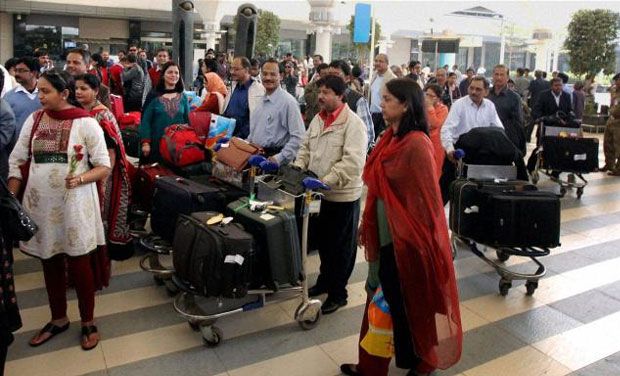 Local Press Co 5-point Snippet
1. On Sunday night, a Delhi-bound United Airlines flight from Newark, USA was made to land in Mumbai due to the bad weather in the nation's capital.
2. Minutes before the aircraft was scheduled to land, the pilots announced that flight UA 82 will be diverted to Mumbai instead of Delhi due to the bad weather, drawing the ire of the flight's 300 plus passengers.
3. Post landing in Mumbai at about 10:30 pm, the passengers were not allowed to move out of the plane for hours. Also, irate passengers were told that their complaints could be made only after they reached Delhi. Later, they were offered two choices by the airline, either they could take a domestic flight back to Delhi or they could submit their passport so they could avail accommodation provided by the airline.
4. While most of the furious travelers chose to head to their original destination via a domestic flight at 6:30 am on Monday, some decided to stay in the maximum city. However, the ones who chose to stay, did not get their assigned hotel rooms by 5:30 am. Amid the confusion, a few passengers even had their baggage misplaced.
5. According to airport authorities, on Sunday night, about 27 Delhi-bound flights were diverted due to bad weather in the political capital.