Despite threats of being beaten by chappals, Trupti Desai will enter Haji Ali dargah today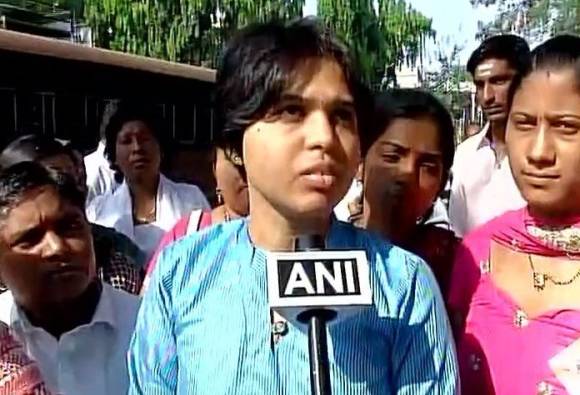 Demanding equal rights for women at a place of worship, activist Trupti Desai, along with her supporters, will stage a protest at the Haji Ali Junction before swarming into the dargah around 4 pm this evening.
However, she won't enter the sanctum sanctorum, the inner chamber of dargah where entry of women is restricted. Speaking to media, Desai said, "We will hold a protest tomorrow and will enter the dargah till the area where they allow women."
She added, "I don't think they will have a problem in allowing us to pray where our Muslim sisters pray. We are not breaking any rule, we want to go where women are allowed to stand and pray."
Following her statement, the dargah has decided to allow Desai and others till the point where usually women pray.
"If they come respectfully we will welcome them and allow them to pray at a separate section that has been created for women. But if they try to enter the dargah forcefully then we will ask police to look into the matter." said a trust member told media.
Earlier this week, Shiv Sena's Muslim leader Haji Arafat Shaikh had threatened that if Desai will try to enter the sanctum sanctorum, she will be beaten with chappals.
To avoid any untoward incident, a large number of police personnel will be deployed outside the Haji Ali dargah.
---
This post was contributed by a 'Guest Author'. To contribute or share feedback, write to us at editor[@]localpress.co