Fire breaks out in slums at Bandra's Shastri Nagar, 6 huts gutted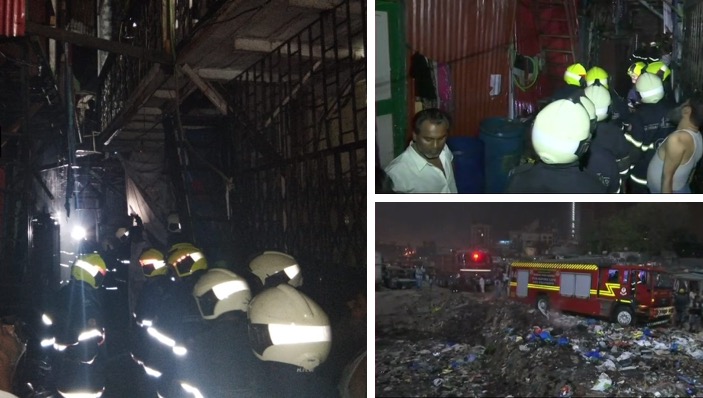 Less than ten days after a massive fire gutted over 50 shanties in Nargis Dutt Nagar slums, a similar blaze broke out at a slum in Bandra's Shastri Nagar area during the wee hours of Friday.
According to sources, the fire broke out around midnight in one of the hutments in the slum at Shastri Nagar at Bandra East.
Mumbai Fire Brigade was alerted about the mishap, following which a total of 15 fire tenders were pressed into service. The fire was brought under control after a few hours of fire fighting.
"The fire broke out in hutments. The fire is now under control," Abhay Kale, Deputy Chief Fire Officer said.
While no casualties were reported in the mishap, at least six huts were completely gutted by the time the fire was brought under control.
The fire is suspected to have been caused due to a short circuit. However, a confirmation from the fire department officials is awaited. Eye-witnesses also reported hearing a cylinder blast.
The incident comes days after a massive blaze destroyed more than 50 shanties in Nargis Dutt Nagar slums at Bandra Reclamation.
The fire had erupted in the slum area littered with illegal shanties, some over two-storeys tall, on October 30. A total of 12 fire tenders and ten water tankers were pressed into service to control the fire.
Mumbai has witnessed over 48,000 fire-related instances in the last 10 years, a Right to Information (RTI) response has revealed.