Petrol price fell by almost Rs 7.5, diesel by over Rs 4 in last 30 days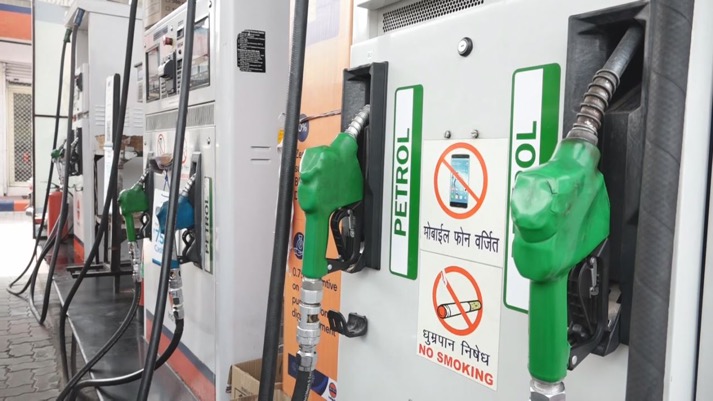 Fuel prices witnessed yet another a decline on Monday, with the cost of petrol reaching a 3-month low and diesel falling to a two-month low in Mumbai.
According to a price notification issued by state-owned fuel retailers, petrol in Mumbai is retailing 19 paise lower at Rs 82.04 per litre and diesel at Rs 74.79 after a decrease of 18 paise today.
Meanwhile, in New Delhi, petrol is being sold at Rs 76.52 per litre after a decrease of 19 paise, and diesel at Rs 71.39 per litre after a decrease of 17 paise.
The rates of fuel across India are witnessing a continuous decline due to a fall in the prices of crude oil and appreciation of the rupee.
The United States recently softened its stand on Iran's sanctions and gave its nod to eight countries, including India, to continue importing oil from Iran temporarily.
The decline in fuel prices, which continued for the 30th consecutive day today, has wiped away the massive rise in the cost of petrol since mid-August. The reduction in diesel rates has been slower due to moderate fall in its benchmark international prices.
Overall, the cost of petrol and diesel has fallen by approximately Rs 7.5 and Rs 4.05 respectively in the last 30 days.
Petrol price had touched a record high of Rs 91.34 while diesel peaked to an all-time high of Rs 80.10 in Mumbai on October 4.
The same day, the government announced its decision to cut excise duty on petrol and diesel by Rs 1.50 per litre each and asked state-owned fuel retailers to subsidise prices by another Re 1 a litre by reducing their margins
Many states including Maharashtra matched that with a reduction in local sales tax or VAT. As a result, rates fell to Rs 86.97 per litre for petrol and Rs 77.45 in case of diesel in Mumbai on October 5.