Lufthansa flight makes emergency landing at Mumbai airport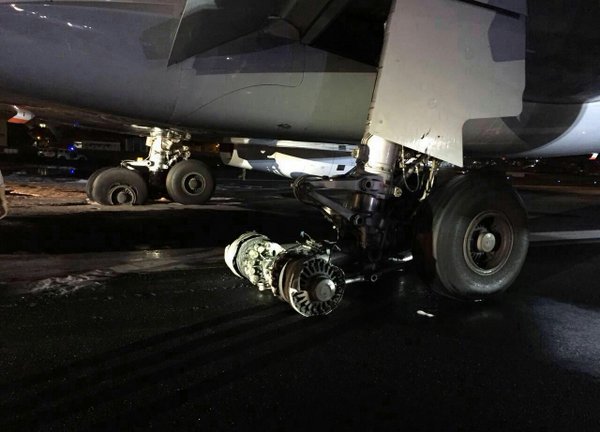 Local Press Co 5-point Snippet
1. Lufthansa flight LH764 from Munich made an emergency landing at Mumbai airport prior to it's scheduled arrival time on late Friday night.
2. The flight, which was supposed to land at Mumbai airport at 11:20 pm, landed at 10:50 pm after the pilots reported a problem with the landing gear.
3. After landing at Mumbai airport's main runway, the plane couldn't travel the distance to the hanger as it's tyres had given way. As a result, the main runway had to be shut and secondary runway was opened for operations.
4. Fire services were called and the plane was towed to the hanger during the wee hours of Saturday.
5. Since certain international airlines don't use the secondary runway for take-offs, departures are likely to get delayed over the next few hours.