Man commits suicide at Marine Drive, hung himself from tree in broad daylight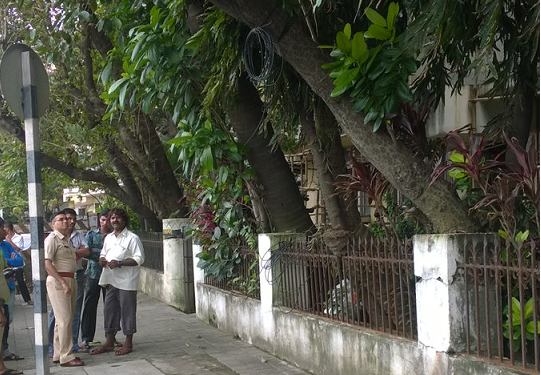 In a shocking incident, an unidentified man committed suicide by hanging himself from a tree on a footpath at Marine Drive in broad daylight on Wednesday.
The incident occurred between 12 to 3 pm, when the man made use of the electrical wires suspended from the tree to hang himself. The tree was located near Air India Building Junction opposite Marine Drive.
Surprisingly, in the otherwise crowded area, no one turned up and tried to stop from him ending his life. According to one report, a group of labourers were digging a road less than 10 metres from where the man hung himself.
The incident came to light after a passerby spotted the man hanging from the tree and alerted the police. The cops arrived at the spot within minutes and rushed the victim, in his late 20s, to a nearby hospital. But he was declared dead on arrival.
Marine Drive police is currently investigating the case. Prima facie the deceased seems to be a roadside dweller or a labourer. Since there was no form of identification on him at the time of death, police are now trying to ascertain his identity by showing his picture to other street side dwellers from the vicinity.