Arijit Singh to share stage with Coldplay in November: Report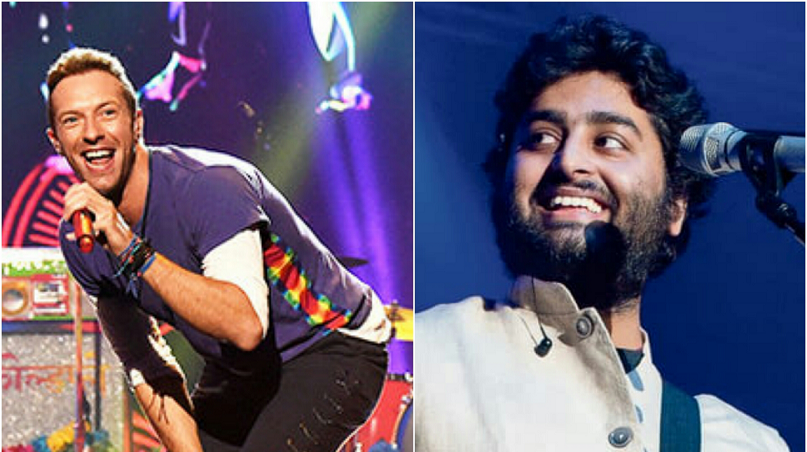 Speculations around Coldplay's concert in India have been rife ever since the band shot a video in the maximum city last year.
But before the band or its spokesperson could confirm the news, a leading tabloid has reported that Coldplay is indeed coming to Mumbai in November to perform a full fledged concert. The concert will be a fundraising gig.
And that's not all. They will be joined by a leading playback singer from Bollywood. Reportedly, 'Tum Hi Ho' singer Arijit Singh will take the stage during Coldplay's concert in Mumbai later this year. At this stage, it is not clear if the singer will perform a solo or collaborate with the band.
Attempts at reaching the singer to confirm the news were in vain.
Last year, Coldplay vocalist Chris Martin played impromptu set in Delhi when he visited India as a part of the Global Citizen delegate. Later, in September 2015, the band even shot for the video for their track 'Hymn For The Weekend' in Mumbai.
Then earlier this month, Google India added fuel to the fire when they shared the following tweet from their official account, "Save the date, Coldplay to play in Mumbai (MMRDA Grounds) on 19th November"
But they mysteriously deleted the tweet a few minutes later without giving any explanation. Ever since, Mumbaikars have been faced with a 'will they, won't they' conundrum as far as their concert is concerned.