Metro 4 and Metro 5 to converge at common station in Thane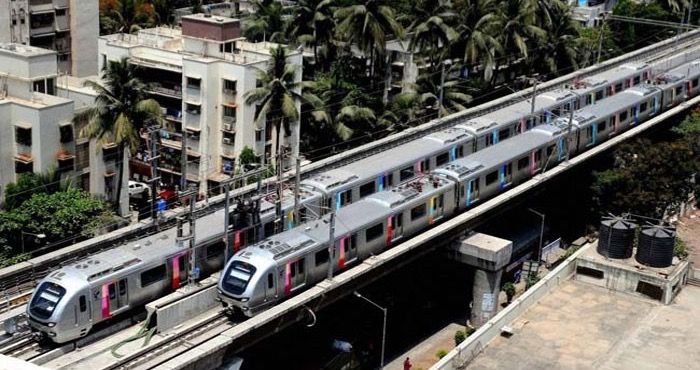 In good news for commuters, the upcoming Metro 4 (Wadala-Thane-Kasarvadavli) and Metro 5 (Thane-Bhiwandi-Kalyan) lines will converge at a common station in Thane, thanks to a tweak in the latter's design.
While both metros had stations in Thane per the original design, the one in Kapurbwadi on Metro 4 was to located roughly 500 metres apart from the one on Metro 5.
Mumbai Metropolitan Region Development Authority (MMRDA) has now made changes to the design of the Metro 5 corridor so that both metros converge at a common station in Thane.
The decision to link the metros will allow commuters to seamlessly switch between the two. It will also save an estimated Rs 20 crore, which would have been spent on constructing an additional station.
"While the Delhi Metro Rail Corporation (DMRC) had planned it away from the Metro-4 station, we noticed that there could be one station and conducted a technical-feasibility study a month ago," an MMRDA official told Hindustan Times.
The DMRC was tasked with preparing detailed project reports for most of the upcoming corridors.
"The Kapurbawdi station is the 6th station on the route from Thane to Wadala. With the stations integrated, citizens will find it easier to travel from the city to upcoming metropolitan areas," the official added.
Metro 5, a 24-km corridor with 17 stations, is in the final stages of the tendering process. Meanwhile, work on Metro 4 is already underway, with 80 percent of soil-investigation work and 66 percent of utility work completed as of the start of this month.
Metro 4 is a 32.32-km elevated corridor with two extensions – a 12.7-km extension from Wadala to General Post Office in South Mumbai and a 2.7-km extension from Kasarvadavli to Gaimukh.