Metro III essential for decongesting roads, people will also have to compromise: Bombay HC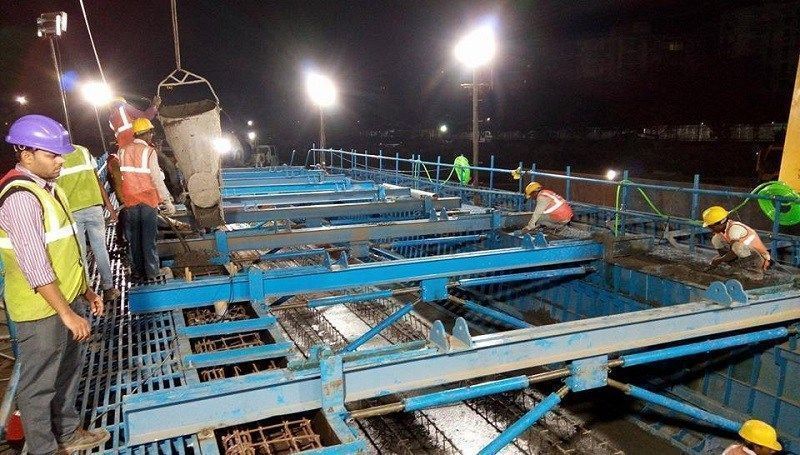 The Bombay High Court on Thursday refused to permanently stop Metro III work and instead urged people to compromise and try to put up with problems created due to Metro construction.
The court noted that the 33-kilometre Colaba-Bandra-SEEPZ Metro III project, which will connect the Cuffe Parade business district in south Mumbai to SEEPZ in the citys north-central suburb, was essential for decongesting the city's road network.
A division bench of Chief Justice Manjula Chellur and Justice N M Jamdar was hearing a bunch of petitions claiming that the construction activity for the project was resulting in noise pollution in the areas concerned.
Last month, the court had refused to allow the Mumbai Metro Rail Corporation Limited (MMRCL) the use of heavy machinery or transportation vehicles at night for the Metro III line work.
The MMRCL had sought the courts permission to bring heavy vehicles to construction sites in South Mumbai "during the night hours to transport construction material and debris".
Advocate General Ashutosh Kumbakoni yesterday sought that the court reconsider the issue and said, "The nature of machinery, equipment and material that needs to be brought in are heavy and large. Traffic needs to be stopped for these to be transported. It would not be proper if traffic is stopped during day time and hence it needs to be done at night."
The court then said it was aware of the authority's anxiety and concern to complete the project and directed the MMRCL to file an affidavit giving details of what work needs to be carried out during night time and the time schedule for the same.
"We are aware of your concern and anxiety. But at the same time we cannot overlook everything. You (MMRCL) cannot carry on work each night for a whole year. There are school and college children who have to prepare for exams," Chief Justice Chellur said.
"We understand that there has to be compromise and sacrifice by people too. We cannot permanently stop the project. There needs to be a balance. We cannot stop development. This project will decongest roads and will benefit everyone. Extreme sensitivity and arbitrariness is also not correct," she said.
The bench then posted the petitions for hearing today when MMRCL is expected to submit its affidavit.
The court had acted on these petitions earlier in August this year and restrained MMRCL from carrying out construction activity between 10 pm and 6 am.
With agency inputs