Ministry gives green nod to coastal road project on the condition it remain toll free, preserve environment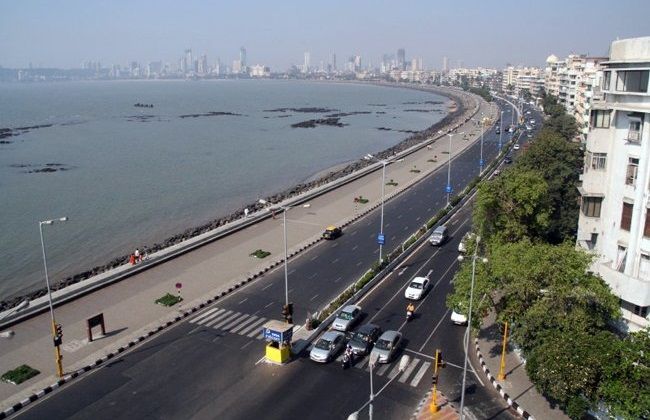 The Union Ministry of Environment and Forest (MoEF) on Friday cleared the first phase of the BMC's ambitious 15,000-crore coastal road project that will connect South Mumbai with suburban Kandivali.
The 33.5 km stretch will be completed in two phases. The BMC will be responsible for executing the first phase of the project, which will entails the construction of a flyover from Marine Drive's Princess Street to Worli-end of the sealink.
In the second phase, the Maharashtra State Road Development Corporation (MSRDC) will construct the coastal road that will go all the way from Bandra-end of the sealink to Kandivali.
Funded by the civic body, the coastal road project is estimated to cost Rs 15,000 crore, up from the earlier estimate of Rs 12,000 crore, and take four years for completion.
The project had already got all other clearances, but was yet to receive a green nod from the MoEF. Civic officials had made a project presentation before the ministry's appraisal committee for Coastal Regulation Zone (CRZ) last month.
The committee gave the CRZ permission for the 9.98 km southern stretch – from Marine Drive till Worli – on Friday.
The ministry's clearance, however, comes with 16 specific conditions, which include setting aside Rs 10 crore for the development of open spaces and allocating 2 percent of the project's cost to Mangrove Foundation of India.
It even mandates that the municipal corporation ensure there is minimal impact on the environment and that the reclaimed land not be used for commercial purposes.
The committee also set a condition that the proposed coastal road remain "permanently toll free".
The civic body will soon start the process of inviting parties to submit their detailed proposals for the first phase, which will be put forth before the standing committee this year itself for a final approval.
The work on the project will likely begin in the last quarter of 2017.
"With MoEF's clearance we are ready to begin the project work. Bids will be invited shortly and work is expected to start from October," said Additional Municipal Commissioner, Sanjay Mukherjee.
Proposed by former Maharashtra Chief Minister Prithviraj Chavan, the coastal road project has been shrouded in controversy due to the staunch criticism by environmentalists, activists and citizens groups over its impact on marine life.