MNS' sole MLA in Maharashtra set to join Shiv Sena over party's dwindling presence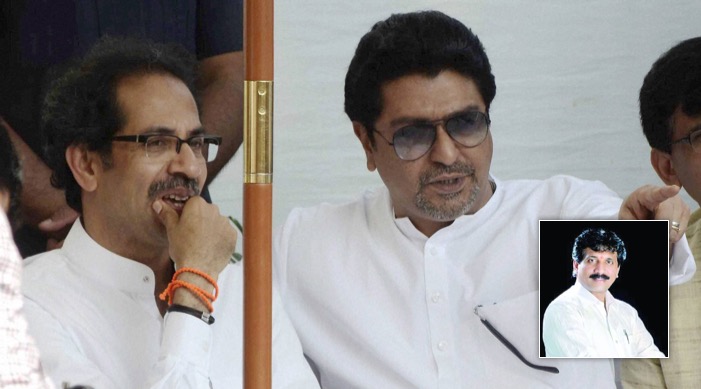 In a big blow to Raj Thackeray-led Maharashtra Navnirman Sena (MNS), its sole MLA in Maharashtra – Sharad Sonawane – is set to join Shiv Sena today.
According to reports, Sonawane met Shiv Sena president Uddhav Thackeray last week and has already informed Raj Thackeray about his decision.
The MNS had 13 MLAs in the 2009 assembly but lost all the seats in 2014. The only saving grace was Sonawane, who won the 2014 assembly elections from Junnar assembly constituency in Pune district.
Incidentally, Sonawane had been associated with the Sena for several years and only joined MNS before the polls after he was denied a ticket in the last assembly election.
Sena gave the ticket to Asha Buchake, who Sonawane defeated in the 2014 polls by a margin of around 17,000 votes. Despite the win, sources claim that the MLA was not happy with the party since the last few months.
"I am grateful to MNS for giving me the opportunity to contest when no one else believed in me. However, the party is left with no cadre in our constituency now. So facing next elections in this condition will be difficult," the MLA told Mumbai Mirror.
"I want to contest assembly polls and I have to prepare for the Municipal Council polls too. For this, I need the strength and hence I have chosen to join Shiv Sena which had been my party for many years," he added.
Sonawane is expected to officially join Sena today afternoon.
His return to the party won't be without hiccups as rival leader Asha Buchake and her supporters have announced that they would resign from Sena if Sonawane gets a ticket.