MNS won't contest Lok Sabha 2019 polls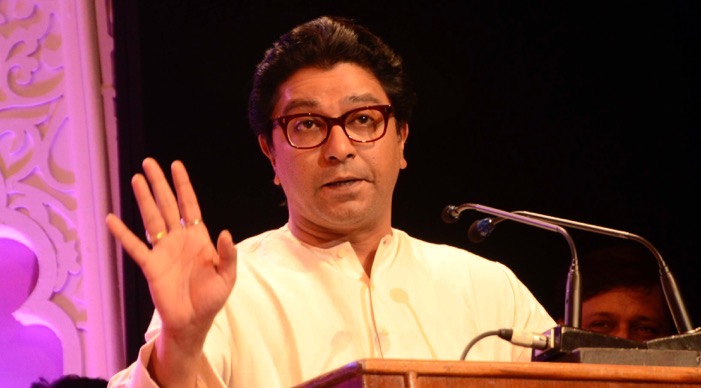 The Raj Thackeray-led Maharashtra Navnirman Sena (MNS) will not contest the upcoming Lok Sabha elections, the party said on Sunday.
"Everyone please take note that MNS has decided not to contest Lok Sabha 2019 elections. Rest will be discussed on March 19," the MNS said in its press statement.
Despite dropping out of the race, Thackeray is expected to conduct campaign rallies before the polls to push his anti-Modi stand.
The party, which achieved breakthrough success in the 2009 polls, fielded nine candidates in the 2014 Lok Sabha elections. But, all of them lost their deposits.
Later, in the Maharashtra Assembly Elections, it contested from 250 seats. Even there, the party only won one seat and the remaining contestants had to admit defeat.
Incidentally, the lone MNS MLA Sharad Sonawane, who won from the Junnar Assembly constituency in Pune district, also defected to the Shiv Sena earlier this month.
Despite the party's dwindling electoral prospects, the NCP was keen on having MNS onboard as a part of the Opposition front against the ruling BJP-Shiv Sena combine as it could help break some of Sena's traditional Marathi vote bank.
Multiple discussions were held with NCP and Congress to discuss the alliance.
However, Congress president Ashok Chavan symbolically ruled out an alliance with the MNS, citing that any political understanding with the Raj Thackeray-led party was not in Congress' broader interest.
According to sources, Congress was not keen on allying with MNS due to the latter's stand on north-Indians and migrant population – which could have hurt the national party's vote share in northern states.
The Election Commission of India (ECI) on March 10 announced the schedule for the 17th Lok Sabha election, which will be held in seven phases beginning April 11. The final phase of voting will take place on May 19 and counting of votes will be done on May 23.