Mumbai 24/7 policy comes into effect, gets lukewarm response on day one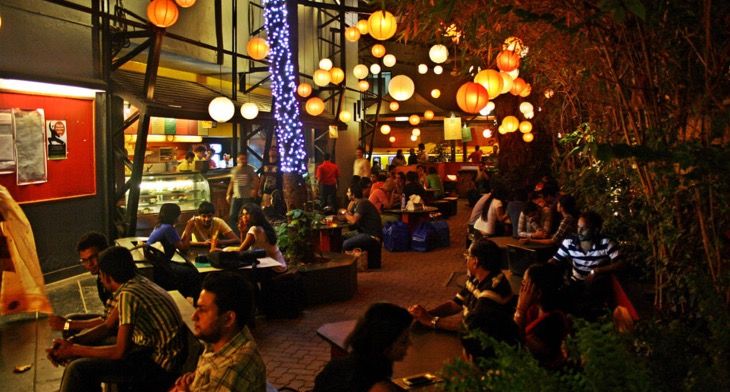 The first night of the city's ambitious nightlife experiment, dubbed 'Mumbai 24 Taas', received a tepid response from businesses and patrons, purportedly amid lack of awareness about the policy.
The 'Mumbai 24 Taas' or 'Mumbai 24 Hours' policy was cleared by the state cabinet on January 22 and came into effect from midnight on January 26.
Despite the policy coming into effect from last night, several malls in south Mumbai and suburbs remained closed through the night.
However, state Tourism Minister Aaditya Thackeray, who has been at the forefront of the initiative since it was mooted a few years back, is optimistic about the move and confident that it will garner wider participation going forward.
"It would gather pace in the coming weeks when people will start realising that it is safe for them to come out late night and enjoy," Thackeray told reporters late night when asked about several shopping malls remaining shut in the night.
He added that a huge response to the move on the very first night was anyway not expected.
"The shops complying with safety and waste processing norms are being allowed to operate under the Nightlife policy," Thackeray said, adding that Mumbai is safe for all and it will remain so.
Meanwhile, one of the primary reasons behind the lukewarm response, sources say, is the lack of awareness about which places were going to be open all night and the services on offer.
Under the 'Mumbai 24 Hours' policy, shops, eateries, and theatres in malls and mill compounds located in non-residential areas will be allowed to remain open round-the-clock. The eligible areas also need to have CCTV coverage, ample parking, etc.
Additionally, the decision to keep such establishments open in the night is optional and not mandatory. Further, bars, permit rooms, and pubs are currently excluded from the purview of the policy and have to shut at 1:30 am per existing rules.