Mumbai police begin probe in Tanushree Dutta-Nana Patekar case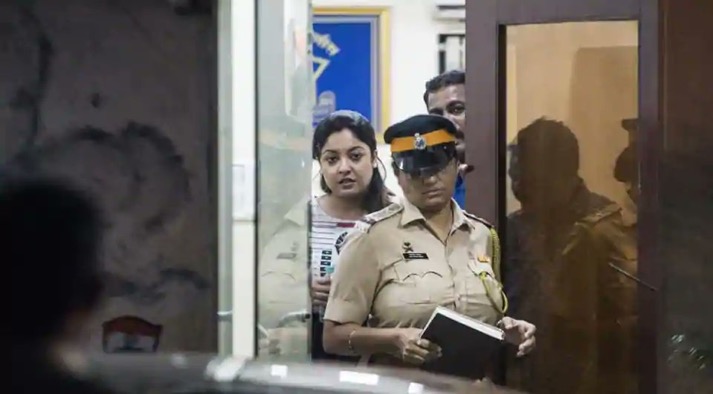 Actor Tanushree Dutta recorded a fresh statement on Wednesday night, following which Mumbai police registered an FIR and launched an investigation into the sexual harassment accusation against Nana Patekar and three others.
The actor's father Tapan Kumar Dutta had filed a complaint against Nana and Ganesh Acharya at Goregaon police station in 2008. However, a fresh statement was recorded after her lawyer claimed that the previous one didn't mention sexual harassment.
Tanushree recorded her statement once again on Wednesday night, following which officials at Oshiwara police station registered a fresh FIR under sections 353 and 503 of the Indian Penal Code.
"We have lodged the FIR against four people – Nana Patekar, choreographer Ganesh Acharya, the producer of the film Samee Siddiqui and director Rakesh Sarang. Now, the police are investigating the case. These people have to appear before the police and if not they will be arrested," Nitin Satpute, Tanushree's lawyer, told news agency IANS.
The statement was recorded in English this time around to ensure the actor could fully understand what was written and could sign off on it.
When questioned about Tanushree's protection, Satpute told reporters that the actress has been provided security cover by the police.
Tanushree first spoke about Nana's alleged misbehaviour in 2008. Two weeks ago, she recounted her experience in the wake of the global #MeToo movement.
The actor claimed that she was sexually harassed by Nana during the shooting of a dance sequence for the film "Horn Ok Pleasss" at the Filmstan Studio, and was forced into silence a decade ago.
The veteran actor, meanwhile, responded to the allegations by sending her a defamation suit for maligning his public image.
Her renewed allegations sparked the #MeToo movement in India, with women from all walks of time coming forward and narrating their sexual harassment experiences.