Mumbai police gets new breath-analyzers with built-in camera & printer, will store data of repeat violators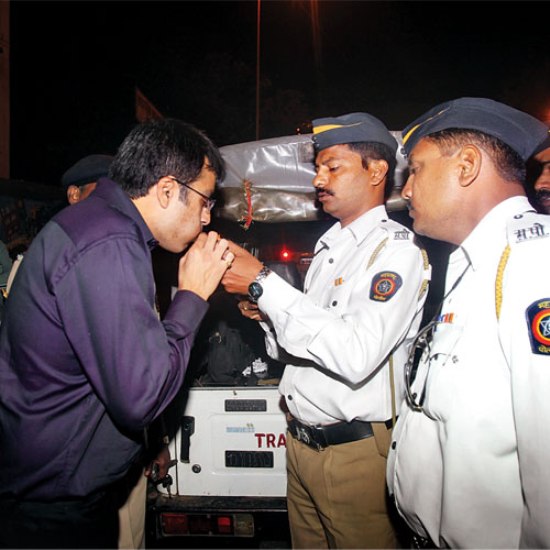 Mumbai traffic police will start using advanced breath-analyzers from today in a bid to curb drunk driving cases in the city and track regular offenders.
Using these advanced breath-analyzers, traffic police say it would be easier to keep a tab on drunk drivers. The traffic police has been armed with 56 such breath-analyzers.
The breath-analyzers have state-of-the-art technology, with built-in cameras, printers and automatic systems which will update the central server. It will, for the first time, allow traffic police to create a database of drink and drive cases.
With Christmas and New Year fast approaching, the city will witness a rise in road accidents caused due to drunk driving
"With the help of advanced breath-analyzers, traffic police will able to get a photograph of the offending motorist or bikers. They will also able get information about the repeat offenders, collected in the data base," an official said.
The launch of the breath-analyzers was announced by Joint Commissioner of Police (Traffic) Milind Bharambe during a road safety initiative held in association with United Spirits Limited and Institute of Road Traffic Education (IRTE), on Thursday.
"The results of every individual will be recorded so it will avoids manipulation of results," Bharambe said.
Violators will have to pay penalties each time they are caught.
If one has violated the rule repeatedly, the individual will have to pay 10 times the original fine.
The road safety initiative was conducted at the Traffic Training Institute, Byculla.
A few days ago, the city traffic police also started issuing e-challans to penalize motorists, who violate traffic rules. Prior to that, the Union Cabinet had approved a significant hike in traffic related penalties to discourage motorists from flouting rules.