Locals thrash constable for beating an auto-driver to death in Telangana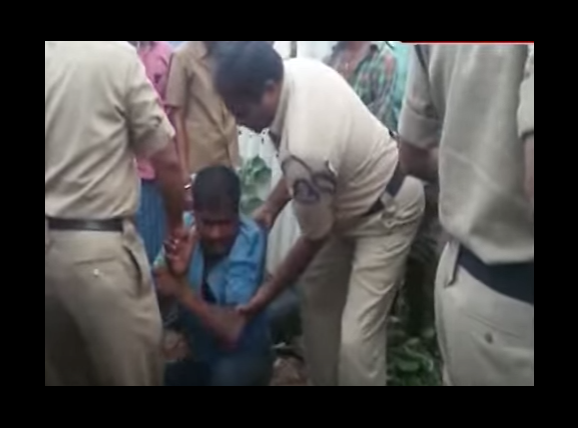 Local Press Co 5-point Snippet
1. A drunk constable was beaten and handed over to the cops by locals after he murdered a rickshaw driver in Saidabad Colony in Telangana on Wednesday.
2. Constable Vinod Kumar took a rickshaw in the wee hours of Wednesday to travel the city. The driver, Siri Nayak, ferried him for a few hours before the constable decided to get down. When the driver, Nayak, asked the constable to pay Rs 1500 as per the meter fare, he argued and said he will only pay Rs 500. Nayak then got into an altercation with Kumar over the fare and it ended with the constable beating the driver bloody.
3. The constable assaulted his private parts and broke his ribs before the Kumar succumbed to his injuries on the spot. The constable tried to dump his body in the rickshaw, when locals of Saidabad Colony caught him in the act.
4. Realising that the drunk cop had killed the rickshaw driver, the locals took it upon themselves to punish him. They tied him to a rope and thrashed him before handing him over to the police.
5. Saidabad police booked the constable for murder and are waiting for the post-mortem results to determine if Nayak was also in an inebriated state. The 32-year-old victim was married.