Mumbai taxis and autos to go on indefinite strike from Tuesday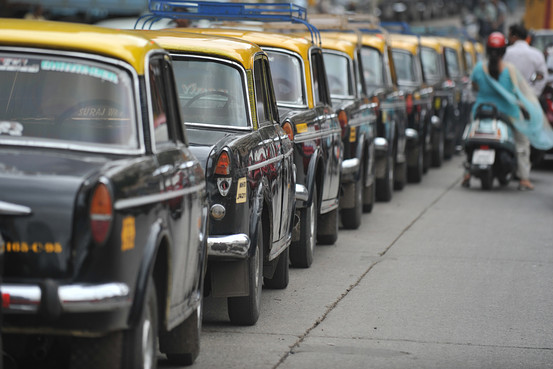 With a majority of taxi and auto rickshaw drivers going on an indefinite strike next week, thousands of Mumbaikars will have to find an alternate mode of transport to travel in the city.
The drivers, attached with various unions across the city, will be going on strike from Tuesday to protest against the app-based taxi-aggregators Ola and Uber. The unions are demanding that the aggregators be disallowed from operating within the city limits.
---
UPDATE: Mumbai's taxi and auto unions 'temporarily' call off indefinite strike
---
Unlike previous instances, the unions have called for an indefinite strike this time around to protest against the government's failure to regulate the the aggregators. The unions have raised concern over the largely unregulated aggregators repeatedly in the past.
Union leader of Jai Bhagwan Federation, Babasaheb Sanap, said that around 90 percent of the total vehicles will be off the road from Tuesday in the Mumbai Metropolitan Region (MMR), including Thane and Navi Mumbai.
"Their services are unauthorized as they have no permits from the RTO. Because of them, our drivers are making a loss. Since the government is doing nothing, we will take action," Sanap added.
The unions had also staged a protest at Azad Maidan on June 21 against the app-based aggregators. The protest had taken a violent turn after a handful drivers chose to throw stones at private vehicles assuming they were associated with Ola/Uber, resulting in the arrest of six protesters.
Sanap concluded by saying that the drivers working with Ola or Uber should either be given badges like regular taxi drivers or asked to operate like regulated taxis.