Mumbai traffic police collects over Rs 100 crore in fines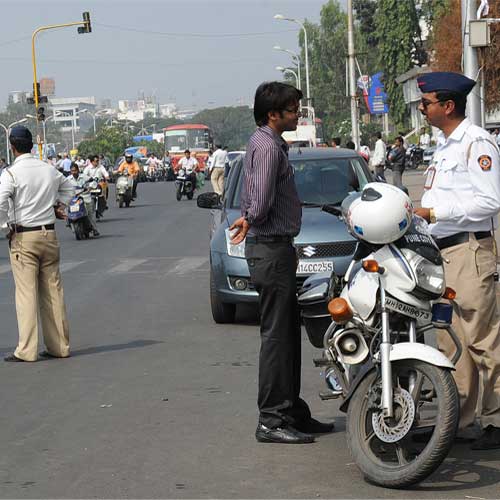 Local Press Co 5-point Snippet
1. According to a newly released report, Mumbai's traffic police has collected over Rs 100 crore in fines from traffic violators in the last 5 years.
2. The report mentions that in the five year period from 2011 to 2015, Mumbai traffic police collected fines from 95 lakh errant motorists and made the state government richer by approximately Rs 109 crore. The biggest contributor to the fine were the 'no parking' violators. 26 lakh motorists were reportedly fined for the violation, resulting in a collection of Rs 23 crore.
3. Other than no parking, the other big contributors were 80,000 drunk driving cases and 13 lakh 'traveling without helmet' offences, which raked up fines of Rs 18 crore and 11 crore respectively. The traffic police also caught 14 lakh motorists for jumping signals and collected a fine of around Rs 11 crore from them.
4. Due to the high number of traffic violations in the city, a government resolution was passed in December last year which called for regular special drives to be conducted in the year 2016. As a part of the most recent drive, which started on May 11, RTO officials caught almost 400 motorists, suspended 146 driving licenses and made 166 attend counselling sessions.
5. But the traffic police has finally found a deterrent to breaking traffic rules. According to officials, violators who are made to attend full day counselling sessions at RTO, make it a point to not break traffic rules again just to avoid attending a similar session again.