Mumbai traffic police fines 30,000 motorists in 11 days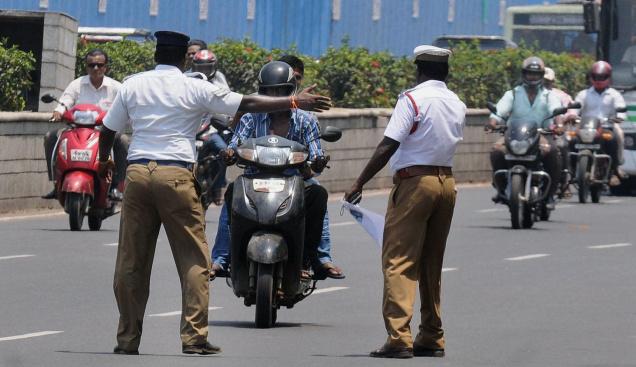 Local Press Co 5-point Snippet
1. In a special drive, traffic police along with the RTO nabbed over 30,000 traffic violators in a span of 11 days – from April 29 to May 9.
2. Amongst the 30,000 traffic offenders, over 21,000 were helmetless pillion riders and around 9,000 were people seated next to drivers without safety belts. The cops managed to collect a total of Rs 30.87 lakh as fines from these offenders.
3. Those caught on Monday were sent for a day-long counselling session at local RTOs during which they were lectured on road safety rules.
4. Under Section 129 of the Motor Vehicles Act, 1988, it is mandatory for the two-wheeler riders as well as the pillion riders to wear a helmet, but not many are aware of it.
5. Transport Minister Satish Sahasrabudhe stated that the drive was primarily undertaken to convey the message that pillion riders should wear helmets and strengthen road safety rules.