Mumbai Weather: Sunday hottest day of 2019, similar conditions to prevail for next 48 hours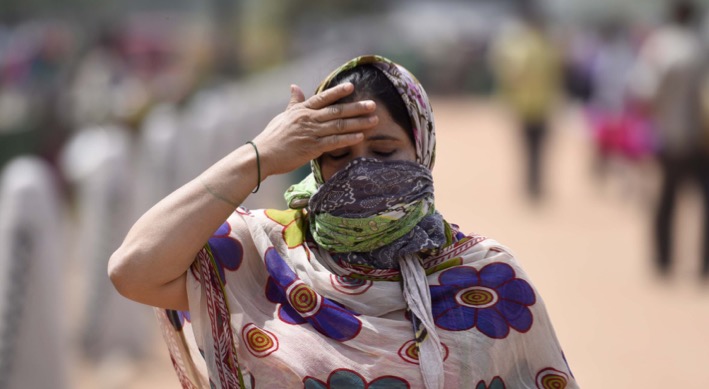 Mumbai witnessed the hottest day of the year so far on Sunday, when mercury levels soared to 36.7 degrees Celsius.
The maximum temperature of 36.7 degrees, almost four degrees above normal, was recorded by IMD's Santacruz observatory. In comparison, Colaba observatory recorded a modest 33.5 degrees Celsius – 1.9 degrees above normal.
The mercury level, however, is substantially lower compared to the previous year, when it had climbed to 41 degrees Celsius on March 26.
As for the all-time high, the city witnessed the hottest March day on March 28, 1956, when the maximum temperature soared to a sweltering 41.7 degrees Celsius.
A minimum temperature of 21.4 and 24 and degrees Celsius was recorded yesterday at the Santacruz and Colaba observatories respectively.
In contrast to previous years, summer hit the city a little late this year as winter chill extended all the way till the first two weeks of March.
IMD attributed the sudden rise in mercury levels to the change in wind direction from existing north-westerly to westerly into easterly and low humidity (55 percent at Colaba and 37 percent at Santacruz) prevalent in the city.
According to K S Hosalikar, Deputy Director General of Meteorology, IMD Mumbai, similar conditions are expected to prevail for the next 48 hours, following which some relief can be expected.
"Situation is likely to continue for the next two days as per the model guidance. Take care and though it would be working days, avoid more exposure," he said.
In line with the forecast, maximum levels remained consistent on Monday when IMD's Santacruz and Colaba observatories recorded temperatures of 36.7 and 33.5 degrees Celsius respectively.